Board of Directors

The RF Board of Directors is responsible for ensuring its corporate bylaws are consistent with all statutory and regulatory guidance and best practices in non-profit governance. The Audit & Finance Committee is responsible for overseeing the audit function, material compliance and legal issues, and the overall RF system of controls. The Executive Committee is responsible for ensuring good governance and practices within the board. Other committees include the Nominating Committee, the Finance Committee and the Investment Committee. Each committee is governed by the bylaws and a charter that outlines its specific responsibilities. The SUNY Chancellor serves as an advisory member on the RF Board of Directors.
Advisory Members
Ms. Beth Berlin
Senior Vice Chancellor for Operations and Management
and Chief Operating Officer
The State University of New York
Dr. John B. King, Jr.
Chancellor
The State University of New York
Dr. Shadi Shahedipour-Sandvik
Senior Vice Chancellor for Research, Innovation and Economic Development
and Provost-in-Charge
The State University of New York
Board Chair Emeritus
A committee structure facilitates the oversight work of the RF board. The committees and their purposes include:
In Memoriam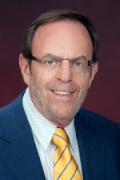 Dr. Alan Gintzler was a Board member of the Research Foundation from 2012 until his passing in 2021. He served as the Chair of the Nominating Committee from 2019-2021 and served on the Audit & Finance and Executive Committees for many years. Dr. Gintzler will always be remembered for his approachable manner, his deep knowledge and love of research, teaching and technology.
We will miss his keen sense of humor and undeniable wit. Dr. Gintzler will be greatly missed by the Downstate Medical Center community, his friends at the Research Foundation and of course, his loving family.
Downstate Message on Passing of Dr. Gintzler
Board of Directors Staff
Secretary - Christopher L. Ashley
(518) 434-7045 chris.ashley@rfsuny.org
Assistant Secretary - Rich Agnello
(518) 434-7122 rich.agnello@rfsuny.org
Board of Directors Coordinator - Nancy A. Clarke
(518) 434-7227 nancy.clarke@rfsuny.org