Research Foundation Board Member Eric L. Cochran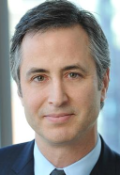 Eric L. Cochran is a retired corporate attorney, concentrating in mergers and acquisitions, securities law and general corporate law.
Mr. Cochran has represented clients in many significant, high-profile matters, including:
Cobham plc in the $1.5 billion acquisition of Aeroflex, a provider of high-performance microelectronic components and testing and measurement equipment;
the disinterested directors of Chrysler Group LLC in connection with the acquisition by Fiat North America LLC of the minority interests owned by the UAW Retiree Medical Benefits Trust;
Mylan, Inc. in its acquisition of Agila Specialties Private Limited (India) from Strides Arcolab Limited (India);
the unsecured creditors' committee of AMR Corporation, the parent company of American Airlines Inc., in AMR's $11 billion merger with US Airways Group, Inc., as part of AMR's Chapter 11 reorganization;
Martin Marietta Materials, Inc. in its unsolicited offer for Vulcan Materials Company;
L-1 Identity Solutions, Inc. in the sale of its intelligence services business to BAE Systems, Inc., and in the sale of the balance of L-1 to Safran SA;
Delphi Corporation in its comprehensive restructuring, including in negotiations with various plan investors and with General Motors Corporation;
The BISYS Group, Inc. in its acquisition by Citibank, N.A.;
Mylan in its acquisition of a controlling interest in Matrix Laboratories Limited and in the unsolicited offer by Carl Icahn to acquire Mylan and the associated proxy fight;
Integra Group in its listing on the London Stock Exchange; and
the management of Skillsoft in a series of transactions involving the acquisition of the company.
Mr. Cochran has been listed in numerous editions of Chambers USA and Chambers Global as a leading lawyer for business. In addition, he has been repeatedly selected for inclusion in The Best Lawyers in America.
Mr. Cochran also is actively involved in the firm's management and administration, including the administration of the Mergers and Acquisitions Group and the firm's efforts to promote a diverse and inclusive workplace.
Mr. Cochran serves on the following committees: