Research Foundation Board Member Jeffrey H. Black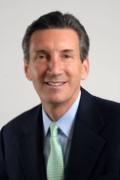 Jeffrey H. Black is retired from Deloitte LLP, a "big four" accounting and consulting firm, where he served as senior partner and vice chairman. At Deloitte, he serves many of its largest multinational clients. He had various management roles and served on Deloitte's board of directors from 2004-2011, including vice chairman of the board and chair of its governance and risk committees.
Prior to Deloitte, Mr. Black was a partner at Arthur Andersen for 14 years, where he was the regional managing partner for audit and a member of its board of directors.
Mr. Black is a graduate of the University at Albany and a certified public accountant. He is a board member, chair of the audit committee and member of the executive committee of the University at Albany Foundation. He is also a founding member of the UAlbany School of Business Dean's Advisory Board.
Mr. Black resides in Manhattan with his wife LeeAnn, and they have three daughters.
Mr. Black serves on the following committees: