Research Foundation Board Chair Daniel C. Tomson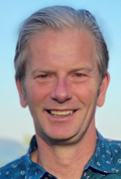 Dan Tomson is a Managing Director at Citigroup and Co-Heads Citi's Public Finance Department. Mr. Tomson specializes in public sector financing for infrastructure and general government clients.
Recognized as a leading expert in public finance, Mr. Tomson brings more than 28 years of experience as an investment banker and lawyer to the RF board of directors.
Mr. Tomson earned a bachelor's of arts degree from Cornell University and a Juris Doctor, cum laude, from Tulane University.
Mr. Tomson served on The University at Albany Council for 16 years where he was the Vice Chairman. Mr. Tomson is also the recipient of the University Medallion, the University at Albany's highest award for distinguished service. Mr. Tomson is also the past President of the Municipal Forum of New York where he served as a Governor and a previous Governor of the Colby College Museum of Art
Mr. Tomson resides in Bedford Corners with his wife Kerry and his three children.
Mr. Tomson servers on the following committee: