The RF for SUNY Mentoring Program connects knowledgeable Mentors with Protégés, from across the system, who are looking to further develop their talents and expertise. Mentors and Protégés participate side-by-side in a 9-week live-online learning intensive experience. The curriculum includes Personality Assessments, Culture, Building Positive Relationships, Time & Energy Management, Collaborative Conflict, Professional Development Planning, and more.
The next cohort is anticipated for Fall 2024 and will meet on Wednesdays, from 9:30am-12:30pm.
All RF/SUNY employees working in Research Administration and Commercialization, directly or indirectly, are welcome to apply.
RF Mentor Roles and Responsibilities
RF Protégé Roles and Responsibilities
Informational sessions:
☎ Coming 2024
Interested in being a Mentor? Coming 2024
Interested in being a Protégé? Coming 2024
**Click here to view past Mentor Bios**
Congratulations to the 2023 RF for SUNY Mentoring Program graduating class

Congratulations to the 2022 RF Mentoring Program graduating class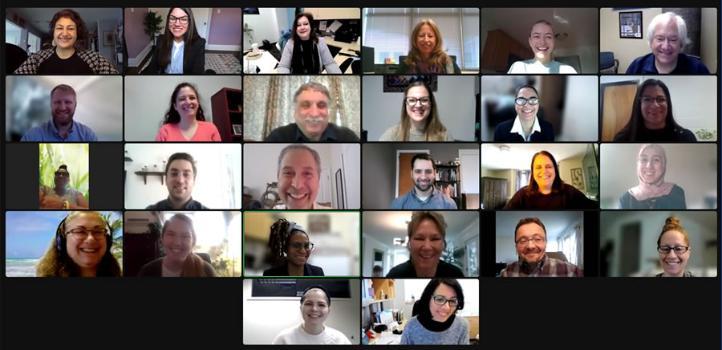 Congratulations to the 2019-2020 RF Mentoring Program graduating class

Congratulations to the 2018-2019 RF Mentoring Program graduating class
RF Mentoring Program contacts:
Jenna Lehr, Deputy Learning Officer
518.434.7088
jenna.lehr@rfsuny.org
Nadia S. Digges, L&D Coordinator
518.434.7202
nadia.digges@rfsuny.org
Kathleen Caggiano-Siino, Vice President for Human Resources
518.434.7132
kathleen.caggiano-siino@rfsuny.org