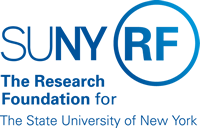 Credit Cards Programs: How to Establish a Citibank Visa Business Travel Account
| | |
| --- | --- |
| Effective Date: | October 17, 2016 |
| Function: | Procurement/AP |
| Contact: | |
Basis for Procedure
The Research Foundation (RF) offers an optional Citibank Visa Business Travel Account (BTA) for operating locations. The purpose of the program is to provide an efficient method for specific travel agencies to bill airline and rail tickets directly to an operating location's central RF business office. The RF, as a non-state agency, has approval from the New York State (NYS) Comptroller's Office and Office of General Services (OGS) to use the NYS Air Travel Contract along with a BTA.
Procedure Summary
This document describes how to establish a Citibank Visa Business Travel account.
Procedure
Overview of a BTA
This type of "ghost account" (with no plastic card issued) is used exclusively by a specific travel agency who has an account with a specific operating location.
Considerations and Restrictions for cardholders
used only for travel-related expenses (e.g., airline tickets, rail tickets) purchased through a specific travel agent
no annual fee
no plastic cards
no imposed dollar spending limits
corporate (operating location) liability
billing is directly from Citibank to the operating location's central business office
payment is required upon receipt of bill
Citibank Visa Travel Card provides full damages/accidents automobile insurance coverage and should be used for all rentals that are 31 days or less. If the Citibank Visa card is used, additional insurance such as the damage waiver protection (sometimes referred to as CDW or LDW insurance) should not be purchased. This does not apply to the rental of pickup or other trucks.
Note: See procedures under Insurance or Travel business areas for further details on insurance coverage through the RF.

Citibank Contact

Online customer service and support at (800) 790-7206 (Select Option 2)

How to Establish a Citibank Visa BTA Program

A BTA must be established before participation is allowed in the NYS Air Travel Contract. Prior to use of discounted rates, both the BTA account number and the name of the travel agency are provided to OGS by RF Central office for use under contract NYS Air Travel.

The following table describes the procedure to follow when establishing a Citibank Visa Business Travel Account at an operating location:
Procedure Steps
Step

Role or Responsibility

References or Tips

Choose a travel agency from the state comptroller's approved list, on the Office of General Services (OGS) Procurement Services Web page.

Operations manager or designee

Operations locations must establish a procedure for paying the monthly statement

Operations manager or designee

Complete the Non-State of New York Agency Authorized Users Program Request Form.

Operations manager or designee

The organization contact (OM or designee) should be the person at your location that will be the Program Administrator (person who will receive the invoices and order/cancel cards, access Web site).

Estimate your annual spend for your airfare and train tickets. This is a required field on the form.

Complete the section "Agreed to and Accepted By"

Central Office.

The Non-State of New York Agency Authorized Users Program Request Form.

Return the completed application form to megan.moran@rfsuny.org.

Operating Manager or designee

This form will be submitted to the Office of General Services (OGS), who will then send the approval to Citibank.

Establish the BTA Card Program for the operating location.

Citibank

Contact the operating location and direct them to the Web site to set up their account.

Citibank

Fill out Program Administrator form given by Citibank.

Operating Manager or designee

Contact vendchecks@rfsuny.org for a copy of the form.

Complete the Program Administrator Setup/Maintenance Form located in the Forms area in Accounts Payable on the RF Web site.

Operating Manager or designee

Check off the third line of Question #2, Section 1, PA Setup and CitiDirect Card management System ID Request for view only.

This will allow the Central Office to be a second administrator so that the RF Central Office can receive reports and monitor corporate wide activity
Delegation of Duties
The Operations Manager may delegate duties related to the administration of the Citibank Business Travel Account, or responsibility for functions of the program can be delegated to a campus program administrator. This person will be authorized by the Research Foundation and Citibank to sign the applications. Central office must be notified of the name of the authorized person.
Ultimate responsibility for seeing that all of these duties are properly managed remains with the operations manager.
An up-to-date list of persons involved with administering the Citibank program and their duties must be maintained at the operating location. If there is a change in the authorizing person, the Treasurer's Office must be notified.
How to Monitor Card Activity
Citibank sends a monthly account summary to operating locations for monitoring card activity.
Definitions
None
Related Information
Operating locations are responsible for developing rules and procedures for administering the BTA program at the location. For specific requirements, refer to "Managing RF Credit Card Programs" in Credit Card Programs Policy.
Forms
Non-State of New York Agency Authorized Users Program Request Form
Program Administrator Setup/Maintenance Form
Change History
| | |
| --- | --- |
| Date | Summary of Change |
| October 17, 2016 | Update/added links, updated to new procedure format, minor revisions to wording in document for clarity. |
| January 25, 2010 | New document. |
Feedback
Was this document clear and easy to follow? Please send your feedback to webfeedback@rfsuny.org.
Copyright © 2011 The Research Foundation of State University of New York