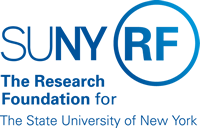 Funding Received Under the American Recovery and Reinvestment Act of 2009 (ARRA)
Purpose
This document provides information on establishing and reporting awards received from funding under the American Recovery and Reinvestment Act of 2009.
Background
The federal government is committed to ensuring that Recovery Act dollars are being spent appropriately. Unprecedented accountability measures will be put into place for recipients of stimulus funding.
This document outlines the steps necessary to ensure that the Research Foundation (RF) can accurately manage and report on all stimulus funding received.
Establishing Awards
Since ARRA funds must be clearly distinguishable from non-Recovery Act funds in business and reporting systems, a new award must be established for all ARRA funding. This applies to new awards received as well as supplemental funds to existing awards. For help creating a new award, refer to the Create an Award process help.
Two new descriptive flexfields (DFFs) were created on the Oracle Grants Management form to track ARRA awards and the funded amount:
American Recovery and Reinvestment Act Funding – this is a required field for all federal or federal flow through awards. Users should enter Yes or No in this field.
American Recovery and Reinvestment Act Funding Amount – this required field will default to 0.00 if a user entered No in the above DFF. If the user entered Yes, he or she should enter the amount that is currently authorized for spending.
Existing awards were populated with a No to indicate that they are not ARRA funds.
It is recommended that a new project and task be established for the supplemental funds because the supplement may not have the same duration as the existing project.
Use the appropriate award purpose code if an ARRA award is a subcontract or subgrant:
Subcontract: Use this award purpose when the RF is receiving flow through money from a recipient whose prime instrument is a contract.
Subgrant: Use this award purpose when the RF is receiving flow through money from a recipient whose prime instrument is a grant or cooperative agreement.
Letter of Credit (LOC) Drawdown
Two new LOC accounts were established for the Department of Health and Human Services (DHHS) and the National Science Foundation (NSF). These new LOC accounts were established so that ARRA funds can be drawn down separately from non-stimulus funds. The LOC account is entered in the Compliance Alternate Region under Billing Format.
| | |
| --- | --- |
| Agency | LOC Account |
| DHHS | Division of Payment Management Stimulus |
| NSF | National Science Foundation Stimulus |
Note: For LOC awards funded by agencies other than DHHS and NSF, the existing LOC account should be entered.
Important Note: Do not select National Science Foundation Stimulus as the sponsor value for the Funding Source Name field when establishing an award. This value should only be used to indicate the NSF LOC account.
Rescinding an Award/Project
If you need to rescind an ARRA award and/or project, please complete the following actions:
Change the American Recovery and Reinvestment Act Funding DFF field to No.
Change the dollar amount in the American Recovery and Reinvestment Act Funding Amount DFF field to Zero.
Change the short name to Rescinded.
Change the principal investigator to Default, Award Manager — this will ensure the award does not appear if the PI has key member access to Oracle, PIAI or RF QuickView.
Documentation
Due to the unprecedented accountability measures affiliated with this stimulus funding it is important that we are vigilant in how we establish, maintain and track ARRA awards.
Please make sure you attach the award notice and any related documentation to the ARRA award information in Oracle.
Catalog of Federal Domestic Assistance (CFDA) Program Numbers
Federal agencies established specific ARRA CFDA numbers to clearly identify ARRA awards. We must verify that the correct CFDA number is entered when establishing ARRA awards in Oracle.
To verify or obtain an ARRA CFDA number:
Go to the CFDA Web site.
Click Search Recovery Programs under the Recovery banner on the right side of the page.
Note: Federal agencies are still publishing ARRA CFDA numbers – currently only 130 of the 200 identified are published on the CFDA Web site. If you cannot find the ARRA CFDA number that you need, please check your sponsor's Web site.
Expenditures must be reported by CFDA number in the A-133 Schedule of Federal Expenditures as well as at the corporate, system-wide level.
If an award is received that has a new CFDA number that is not listed in the CFDA flexfield list of values in the grants management module, send a request to Donna Kiley to have the CFDA number added.
At-Risk Awards
If you need to set up an ARRA award as at-risk, please note these additional monitoring requirements:
Attach any documentation associated with the at-risk award in Oracle.
Enter the total anticipated funding—not just the portion being set up as the budget—in the American Recovery and Reinvestment Act Funding Amount field.
Enter the appropriate ARRA CFDA number (see the above CFDA section).
Reporting Requirements
Quarterly Financial Reports
The RF's first quarterly ARRA award report is due Oct. 10, 2009 — this is a change from July 10. A generic quarterly financial report was created that can be selected from the list of values in the Oracle Award Management form. The report name is ARRA Quarterly Financial Report. Once we know the official form name, the generic name will be modified and it will automatically update on the awards on which it was entered.
Please select the ARRA Quarterly Financial Report from the list of values on the Award Management form and enter the following report due dates:
Oct. 10, 2009
Jan. 10, 2010
10 days after the end of each calendar quarter
Sponsor Reports
It is recommended that you thoroughly review the award notice so that you understand the sponsor's reporting requirements. Several ARRA report values, e.g., technical or final financial, were added to the Reports list of values. Please select one of the ARRA choices for any ARRA award for which you are required to submit a report.
Discoverer
The new ARRA Award Management DFFs were added to Discoverer:
American Recovery and Reinvestment Act Funding
American Recovery and Reinvestment Act Funding Amount

The Discoverer "GA_ARRA Award Listing" query was developed to help users identify ARRA awards at their campus location. It can be run using the ORG Discoverer Grants Financial responsibility, and includes the following tabs:

Detail: All ARRA awards; includes award details
Summary by Location: Number of ARRA awards and total ARRA funding amount by campus location
Summary by Sponsor: ARRA awards by sponsor; includes total funding amount and total expenditures
Closed Awards: ARRA awards with an award status of closed
Vendor Expenditure Detail: Details of vendor expenditures by award
Reports Due: Reports that are due, including technical and financial, as well as the report filed date
Reports
A report was developed for ARRA awards to track DFF value changes, the date they changed, and the amount of the change:
American Recovery and Reinvestment Act of 2009 Funding History Report - RF (Report Help)
Abstracts
The new DFFs will display on the Award Information Abstract: