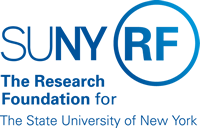 Electronic Signatures for Purchase Orders
Purpose
The purpose of this document is to explain what an electronic signature is and the benefits of using one for a purchase order.
Background
An electronic signature is "an electronic sound, symbol, or process, attached to or logically associated with a record and executed or adopted by a person with the intent to sign the record."
Benefits
Allows signature to automatically fill in after completion of purchase order through Oracle and have it saved to PDF format. Provides better efficiency to have Purchaser send the purchase order to requestor/vendor via email rather than printing the PO, signing and having it faxed.
Completing the Form
Campuses are responsible for who has signing authority. To obtain an electronic signature, please have the form filled out and approved by your supervisor and campus security contact and mail to the following address:
Research Foundation Central Office
Central Office – Information Services Department
Attn: Customer Services
P.O. Box 9
Albany, NY 12201-0009