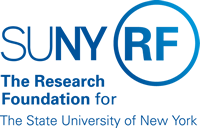 Verifying Credentials of Licensed Professionals
Types of Licensed Professionals
These guidelines apply to licensed professionals in both medical and nonmedical positions. Nonmedical positions include professionals in the education field who require teacher certification. Refer to the Salary and Wages procedure group within the Employees: Personnel Administration business area for position standards that describe specific requirements for each Research Foundation (RF) position title. The list of position titles contains a column that indicates whether a position requires a license or certification.

Medical
Includes positions in which there is direct patient contact or care, such as physicians, nurses, physician's assistants, nurse practitioners, etc. (the NYS Department of Health and the Joint Commission of Accreditation of Healthcare Organizations [JCAHO] require the verification of all such credentials).

Nonmedical
Includes positions in the education or social work fields (e.g., teacher, social worker, etc.).
Verifying Credentials of Licensed Professionals
Obtaining Original Document
When a license or certificate is required for a position, the applicant must provide the original document. The original document should include the license number and date of expiration, if any.
Note: For medical positions involving direct patient care, the license must be displayed openly during employment.

Verifying Authenticity
Locations must also verify the authenticity of the license or certificate before the person is allowed to perform services as an employee. Verification of a license can be obtained by telephone or in writing, as outlined in the following two blocks. Information on verification of teacher certification is provided in the section below titled Verification of Teacher Certification.

Noncitizens
For noncitizens holding F-1 or J-1 visas, it is permissible to rely on the designated school official regarding employment issues. Refer to the Noncitizen Employment section of this manual for more information.
All other noncitizens must provide acceptable documentation to show they are licensed professionals.
Verification of Licenses
Telephone:
NY State Department of Education: 518-474-3817 (limited to two inquires per call) between 9 a.m. and 4:30 p.m. daily
The caller must provide the employee's name, profession, license number, and date of birth.
The caller should document that he or she placed the call, the office and number called, the date of the call, the name of the person he or she spoke with, and what was verified (e.g., license and expiration date).

Online:
Professional Licenses: www.op.nysed.gov/opsearches.htm and
Occupational LIcences: www.dos.ny.gov/licensing.html

Written:
Print and complete the form at: www.op.nysed.gov/documents/certoflic.pdf.
Send the completed form to:
New York State Education Department
Office of the professions, Certification and Verification Unit
89 Washington Ave
Albany, NY 12234-1000
Written Verification of Licenses
Where to Obtain
Records Access Unit
Division of Professional Services
Cultural Education Center
Albany, NY 12230

Verification by Research Foundation
The Research Foundation can write to the above address to obtain a Written Verification of Licenses. The licensee's name, profession, license number, date of birth, and a $10 fee must be provided. The operating location may determine that it is the applicant's responsibility to obtain written verification at his or her own expense.

Verification by Applicant
The applicant can write to the above address to obtain a Certification of License. He or she must provide his or her name, profession, license number, date of birth, and a $20 fee.
This type of verification will provide school(s) attended, exams taken, and exam results.
Verification of Teacher Certification
Documentation
Applicants must produce the original certificate for positions requiring teacher certification. Operating locations must keep a copy of the certificate on file, in addition to the following information:
the field/discipline.
any restrictions on the grade level(s) at which the person is certified to teach.
whether the certification is permanent or provisional. If the certification is provisional, refer to the next block for information on tracking
expiration dates.

Verification
Operating locations may call the following numbers to obtain additional information:
| | | |
| --- | --- | --- |
| Type of Information | Office | Web site |
| Status of a teaching certificate | Office of Teaching Initiatives | |
| Wrongdoing or disciplinary action | Office of the Professions | |

Lost or expired certificate
Applicants who have lost their certificate, or whose certification has expired, can write to the following address:
NYS Department of Education
Office of Teaching
89 Washington Ave - Room 5N
Albany, NY 12234 - 1000
Requests are handled by mail in the order of receipt.
Tracking Expiration Dates of Credentials
Operating locations are encouraged to establish some type of reminder process (for example, a "tickler file") for tracking the expiration dates of licenses or certificates.
Invalid Credentials
Before Employment Begins
When a required license or certificate cannot be verified or is found to be invalid or fraudulent, the offer of employment cannot be made or must be withdrawn if already offered.

After Employment Begins
If an employee's required license or certificate is suspended, he or she must not be allowed to perform any work, pending an investigation. If the license or certificate is expired, it must be updated before the employee is allowed to return to work. In such cases, the employee may use accrued vacation leave or be put on leave without pay for a reasonable length of time, not to exceed three months.
If the license is revoked, the employee must be terminated immediately.
Feedback
Was this document clear and easy to follow? Please send your feedback to webfeedback@rfsuny.org.
Copyright © 2011 The Research Foundation of State University of New York