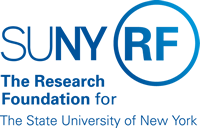 Organization Structure Additions and Changes
| | |
| --- | --- |
| Effective Date: | December 6, 2017 |
| Function: | Organization Structure Maintenance |
| Contact: | |
Basis for Procedure
In the RF business system, the organizational structure reflects the hierarchical structure of the operating location, including schools and departments as defined by individual operating locations. The RF business system maintains an operating location's organizational structure within the Human Resources (HR) and General Ledger (GL) modules. The SUNY Chart of Accounts code is entered for use by the Central Office Finance Office in preparing data for indirect cost rate proposals and SUNY IFR reimbursement. Campus use fields are available for campus specific reporting data if required by the operating location.
Changes to organizational structure can include both simple corrections to a department's name or more complex changes, such as changes to a campus' hierarchy (e.g., adding a new department or deactivating a department). Central office is responsible for ensuring that the appropriate business system modules are modified for any organizational changes. Incorrect set-up in organization structure can result in issues with approving AP invoices, transferring invoices to Accounts Receivable, or creating transactions (Advance Invoices) in Accounts Receivable.
Procedure Summary
This procedure describes the process for organization structure additions and changes.
Procedure Steps
Step

Role or Responsibility

References or Tips

There are three request forms available for Organization additions, changes or inactivation. Complete the appropriate form based on the nature of the request for the Organization.

Operations Manager or designee

Instructions are included on each form to assist in completing the forms.

Send completed request forms or questions to

A member from Information Services will create an RF Service Request with the Request Sub Type of New Account and attach all campus forms submitted and assign to the Finance Office Designee.

Information Services Customer Service Representative

A list of the Finance Office Designees will be provided to Customer Services to assign the RF Service Request to the correct person.

Review request forms submitted for accuracy, contacting campus if necessary for additional information. Assign General Ledger Account Number if applicable and reassign RF Service Request to Information Services Department Designee.

Finance Office Designee (General Ledger Team-Member)

Review request forms, check hierarchy structure for campus location to determine that organization changes/additions are at the correct level. Enter addition or changes in the GL and HR modules, and then run corresponding HR processes to update tables as required. Information Services Department Designee will notify the campus that changes have been made.

Information Services Department Designee

Campuses can request that organizations be disabled in their hierarchy if they are no longer in use at the campus. The campus should carefully review these requests to determine that the organization is not currently in use on an active award, project, labor schedule, assignment or purchase order. If requests are received to disable organizations and the organizations are still in use, the campus will notified to correct the issue before organization(s) are disabled. Disabled organizations will remain at their appropriate level in the hierarchy so that any reporting for current fiscal year will be correct.

Operations Manager or designee
Definitions
Chart of Accounts- SUNY expenditures, campus space data and equipment data all have a numeric department number (SUNY Chart Number). The Chart of Accounts lists these numbers. The SUNY chart number is assigned to the SUNY expenditures, space and equipment is linked to the SUNY chart number assigned to the RF org name. This is important for the F&A rate-setting process, as the SUNY chart number is used to identify and summarize costs and space elements.
Levels of hierarchy- defined by each operating location. Common levels are (1) Office of the President, (2) Vice President for Research (3) Colleges, (4) schools, and (5) departments. Each location determines the levels that are appropriate for its own management and levels can cascade from level 1 to level 6 depending on the levels in the specific campus hierarchy. All departments (child organizations) that are charged for the expenditure type will be the lowest level in that campus Organization hierarchy.
Organization- the actual department level that receives charges.
Oracle Hierarchy- The structure set up within the RF's Oracle enterprise system to properly sort and group like activities. As noted above, the levels of hierarchy are defined by each operating location.
Related Information
None
Forms
Change Org Request Template (xls)
Inactive Org Request Template (xls)
New Org Request Template (xls)
Change History
| | |
| --- | --- |
| Date | Summary of Change |
| April 9, 2021 | Contact updated. |
| December 6, 2017 | Process change for Organization additions and changes created. |
| January 29, 2001 | New document |
Feedback
Was this document clear and easy to follow? Please send your feedback to webfeedback@rfsuny.org.
Copyright © 2011 The Research Foundation of State University of New York