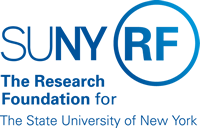 IFR and Cost Sharing: Calculation of Award Charges Worksheet
Assistance in Calculating Award Charges for IFR/Cost Sharing Appointments
An Excel worksheet is available for use in calculating the award charge for an IFR or cost sharing appointment.
The table below provides instructions for saving the worksheet to your computer:
Step

Action

1

Place your cursor over the link to the Excel file and click the right mouse button.

2

If you are viewing the page through...

Then

Netscape

From the menu that comes up, choose "Save Link As…"

Internet Explorer

From the menu that comes up, choose "Save Target As…"

3

In the "Save As…" window, go to the drive and directory where you wish to save the file, and select "Save." You have downloaded and saved the Excel file from EPSS.

4

To view the file, open Excel, select "File" and "Open..." from the menu, and locate the directory where you saved the file. Double click on the file or select the file and "Open". You may also open the saved file by double clicking on it from Windows Explorer or File Manager.
Link to Excel File
IFR/CS Calculation of Award Charges Worksheet
Change History
June 14, 2005 - Correct typo.
March 25, 2003 - New document.
Feedback
Was this document clear and easy to follow? Please send your feedback to webfeedback@rfsuny.org.
Copyright © 2011 The Research Foundation of State University of New York