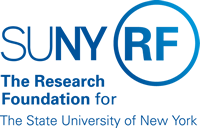 Direct Deposit: Enrollment and Payment Method Changes
| | |
| --- | --- |
| Effective Date: | August 7, 2015 |
| Function: | Office of Human Resources, Payroll Department |
| Contact: | Kathy Shattuck |
Basis for Procedure
The Research Foundation for The State University of New York (RF) offers a payroll Direct Deposit program. Participants in the program can have all or a portion of their net pay directly deposited to any financial institution that is a member of the New York Automated Clearing House (NYACH).
Procedure Summary
This procedure outlines the necessary steps to enroll in the Direct Deposit Program or make payment method changes for participants.
Procedure Steps
The following table provides the procedure for enrolling a participant in the Direct Deposit program:
| | | |
| --- | --- | --- |
| Step | Role or Responsibility | References or Tips |
| Complete a Payment Method – Direct Deposit of Salary form and submit to Operating Location's payroll office. | Participant | Participants may use Employee Self Service (under pay methods) to enroll in Direct Deposit. |
| If the Payment Method – Direct Deposit of Salary form is received, the operating location's payroll office should refer to the Enter or Change a Payment Method process document. | Payroll Office | A participant enrolled in the Direct Deposit program will have his or her deposit transmitted to his or her account as long as the account number and routing number is correct. |
Monitoring Payroll Information
Prior to the next payroll run, Direct Deposit information for anyone who has recently filled out a Payment Method – Direct Deposit of Salary form should be reviewed and verified against a voided check that is provided to the RF by the participant.
If errors are detected, make adjustments, changes or deletions before the next payroll run. Refer to the Enter or Change a Payment Method process document.
Note: The RF will no longer send a pre-notification (test run) of this information to the bank to verify information.
Payment Method Changes
The following event may require changes toa participant's payment method:
Termination
If a Direct Deposit participant's employment with the RF ends, Direct Deposit will continue until final payments are made.
Reappointment
When a terminated participant is reappointed to an active assignment, the participant's previous payment method will become active upon the change in status. Operating locations should have a procedure in place for participants who are reappointed to the RF payroll.
Cancellation of Participation
If a participant wishes to terminate Direct Deposit, he or she can complete a new Payment Method — Direct Deposit of Salary form to reflect the cancellation or use Employee Self Service to update these payments.
Timing of Deposits
The RF cannot guarantee the timing of payroll deposits; this is the responsibility of the participant's financial institution. The payroll file is sent to Key Bank on the day following the payroll run (usually Wednesday) and funds are deposited into the participants' accounts on the pay date (usually Friday).
Errors and Overpayment
The RF cannot be held responsible for any errors made by a participant's bank or any subsequent changes to a participant's account. Correction of erroneously deposited funds by a bank is dependent upon that bank.
Operating locations are responsible for reviewing the Oracle applications to ensure that their input is loaded accurately. Participants are responsible for ensuring that their banking information is loaded in Employee Self Service accurately.
Any unresolved or unreimbursed overpayments must be written off by the operating location and funded from an appropriate operating location account.
Security of Financial Information
Participant account numbers will be treated with the same level of care and protection that the RF uses to ensure privacy of all participant financial information. Account information is available for viewing by those who have responsibility for and oversight of RF payroll matters.
Responsibilities
The following table outlines the responsibilities for compliance with this procedure:
Responsible Party

Responsibility

Senior Vice President and Treasurer of Finance Office

Ensure the bank file is transmitted to the corporate banking institution.

Note: Direct Deposit payments are made in accordance with RF administrative procedures.

Operations Manager

Enrollments, changes and cancellations to Direct Deposit are made in accordance with RF policies and procedures.

Overpayments and errors to a participant's Direct Deposit are resolved.

Unresolved or unreimbursed overpayments incurred as a result of Direct Deposit are written off and funded from an appropriate operating location account.

Participant

Enrolling in Direct Deposit

Verifying Bank Account number

Making changes to Direct Deposit (If necessary)

Stopping Direct Deposit

Closing of Bank Account

Responsible for payment of any charges incurred against your account as a result of Direct Deposit.

Your pay may be delayed as the result of an error in Direct Deposit, so you must notify your operating location payroll office immediately when you become aware of an error.

Notifying your operating location's payroll office if a Direct Deposit did not occur.
Definitions
Direct Deposit- A program through which your payroll payment is automatically deposited into your checking or savings account. You do not need to worry about finding time to deposit your check or to make special arrangements to obtain your paycheck when you are out of town or sick. With direct deposit, your money is deposited into your account on the payroll date. Instead of a pay stub, you will be able to view, via Employee Self Service, online Direct Deposit Statements of Payments and Deductions that document your gross and net pay along with your state and federal withholdings and other deductions.
Related Information
Enter or Change a Payment Method
Direct Deposit - Is Direct Deposit Right for You?
Forms
Payment Method – Direct Deposit of Salary
Payment Method - Additional Direct Deposit Information
Form Retention
A person's Payment Method – Direct Deposit of Salary and Payment Method - Additional Direct Deposit Information forms should be retained on file for at least six years after the participant leaves his or her assignment.
Change History
| | |
| --- | --- |
| Date | Summary of Change |
| August 7, 2015 | "Direct Deposit: About the Program," Direct Deposit: Enroll a Person," and "Direct Deposit: Modify Payment Method" documents merged into one procedure document. The option of a participant being able to make additions and changes through employee self-service was added. The pre-notification process that was previously completed on all new and changing bank account information was removed. |
Feedback
Was this document clear and easy to follow? Please send your feedback to webfeedback@rfsuny.org.
Copyright © 2011 The Research Foundation of State University of New York