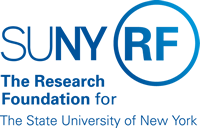 Balancing Cash Receipts
| | |
| --- | --- |
| Effective Date: | November 21, 2017 |
| Function: | Treasury |
| Contact: | Penelope Bodner |
Basis for Procedure
This document describes the steps to balance cash receipts to deposited amounts prior to posting in Oracle, the Research Foundation (RF) business system and after posting in the business system.
Procedure Summary
Cash and checks received each day by Central Office (CO) Treasury are deposited for all operating locations into the RF checking account at Key Bank. Deposits can be made remotely utilizing Key Capture or by taking deposits to a Key Branch location and depositing "over the counter".
Important! Receipts must not be posted in the RF business system until verification the receipts have been received by the banking institution is obtained (ie. Report output from Key Capture remote deposit system). In cases where deposits are made in person at Key Bank Branches (such as cash, or checks drawn on non US banks), notification to RFDeposits@rfsuny.org of deposit amount and date are needed.
CO Treasury is responsible for balancing all Key Bank deposits to Oracle Cash Receipts batches. Oracle Responsibility required: Central Office Cash Management Daily Recon and Org AR-Inquiry OR ORG Central Office CR-Specialist.
Balance Case Receipts to Bank Deposit
Step

Role or Responsibility

References or Tips

Print the Transmittal for Deposit form, or an operating location specific form, for the deposit or deposits you are verifying.

Operating Locations

Print Key Capture deposit receipt OR receive returned copy of the deposit slip from the bank indicating the banking institution has accepted the deposited amount.

Operating Locations

Verify amounts match. (If amounts do not match, investigate and adjust the transmittal to reconcile the amounts. If a bank error, contact the bank to adjust the deposited amount.)

Operating Locations

If the Transmittal for Deposit form was forwarded for posting, notify the appropriate person or persons of any changes.

Amounts match process is complete.

Once receipts are balanced to the deposit slip they should be recorded by the appropriate operating location into the Accounts Receivable (AR) module of the RF business system. Only cash deposited and balanced for that day should be recorded. Refer to the work instruction Post Daily Cash for additional information.

Operating Locations
Definitions
Key Total Treasury- Corporate bank account's website used to obtain banking and deposit information.
Key Capture- Software provided by our corporate bank used to transmit remote deposits to the bank.
Over the counter- when a check or currency cannot be deposited via Key Capture, it is necessary to deposit at a bank branch.
Related Information
Depositing Cash Receipts in RF Bank Account
Forms
Change History
Date

Summary of Change

November 21, 2017

Update to reflect ability to utilize Key Capture software
Addition of Central Office Treasury responsibilities under Procedure Summary
Format and links update.

November 6, 2015

Update to reflect use of Cash Management tool in Oracle.

October 21, 2005

New document
Feedback
Was this document clear and easy to follow? Please send your feedback to webfeedback@rfsuny.org.
Copyright © 2011 The Research Foundation of State University of New York