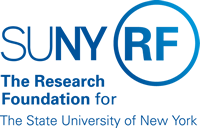 Vision Care Plan Claims Process Status and Appeals
Check Payment Status
An employee may contact Davis Vision's Customer Service office at 1-800-999-5431 to determine the status of a claim or payment. The employee should provide
the Research Foundation's company name (The Research Foundation of State University of New York).
date of vision care services.
date the claim was submitted.

The representative will check the status of the claim and determine if the claim was received. The representative may also provide, if requested, the amount of total expenses, the amount of claim payment, and the date a check was issued and mailed.
Resolve a Vision Care Claim Dispute
Appeal of a vision claim must be made directly to Davis Vision by the employee. Operating locations may assist employees in review of a disputed claim and may request the assistance of central office if necessary.
References
For more information about the process for using the Vision Care benefit and filing a claim, refer to Vision Care Plan: Claims Process on the RF Web site.
Refer to these documents on the RF Web site:
Change History
February 2, 2009 - Updated references.
June 25, 2002 - Converted and updated be-a-76 (August 4, 1995) from Benefits Manual.
Feedback
Was this document clear and easy to follow? Please send your feedback to webfeedback@rfsuny.org.
Copyright © 2011 The Research Foundation of State University of New York