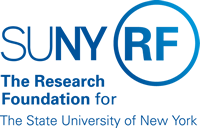 Prescription Drug Plan: Coverage Overview
Eligible Employees
The Prescription Drug Plan is offered to employees who enroll in the Research Foundation Regular Health Plan (PPO). Employees participating in a Health Maintenance Organization (HMO) are not eligible for the Prescription Drug Plan described in this document.
Plan Administrator
The Prescription Drug Plan is provided through Medco.
Description of Programs
Prescription drug coverage is available through the following sources:
Retail Pharmacy
Short-term or emergency prescription drugs can be purchased from a participating or nonparticipating pharmacy. Employees present their ID card when using a participating pharmacy or complete a claim form when using a nonparticipating pharmacy. Refer to "Your Prescription Drug Benefit Handbook" for more information.
Medco By Mail
Employees have their prescriptions filled through the mail when using Medco By Mail. This source is normally used for long-term prescriptions. Refer to your "Your Prescription Drug Benefit Handbook" for more information.
Costs to the Employee
The copayment schedule can be found in "Your Prescription Drug Benefit Handbook"
Quantities
An employee can get up to a 90-day supply in a single prescription through the mail service but only up to a 30-day supply at a retail pharmacy.
What Drugs Are Covered
Drugs that require a prescription under state or federal law are covered (refer also to the next section of this document "What Drugs Are Not Covered").
Generic
Generic prescription drugs are covered through retail or mail service (reimbursement may be less when using a nonparticipating pharmacy through the Medco Health Prescription Program).
Brand-Name
Brand-name drugs are covered through retail or mail service. If a doctor prescribes a brand-name drug when a generic equivalent is available, the employee must pay the difference in cost between the generic and brand-name drug.
Fertility Drugs
Medications used for treating infertility are subject to a 50 percent coinsurance for both retail and mail order prescriptions.
What Drugs Are Not Covered
The following drugs are not covered under either program:
cosmetic drugs, including drugs for hair growth
drugs and medical supplies available over the counter
vitamins
food supplements, except those required for the treatment of phenylketonuria, branched-chain ketonuria,galactosemia,
and homocystinuria
(these require special claim handling).
non-oral contraceptives
drugs not approved for use under federal or state law
health and beauty aids
experimental or investigational drugs
drugs dispensed in a hospital or other medical facility
drugs covered by Workers' Compensation or by a drug / medical service which does not charge the employee
immunization agents, biological sera, blood or blood plasma
refills in excess of the number of refills specified by the physician
any drug dispensed after one year from the original prescription date
erectile dysfunction drugs in excess of 12 tablets per 30-day supply (not covered for males under age 18)
Change History
February 14, 2003 - Converted and updated be-a-40 (January 1, 2000) from Benefits Manual.
June 2, 2005 - Revised with prescription drug program changes.
Feedback
Was this document clear and easy to follow? Please send your feedback to webfeedback@rfsuny.org.
Copyright © 2011 The Research Foundation of State University of New York