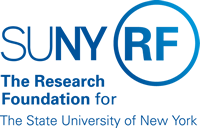 Continuation of Benefits: Overview
| | |
| --- | --- |
| Effective Date: | November 1, 2009 |
| Function: | Human Resources |
| Contact: | Kathleen Caggiano-Siino |
Procedure Summary
This document explains where to find the Research Foundation's (RF's) rules on eligibility and circumstances for coverage continuation, who pays for coverage continuation and explains how central office maintains changes to an employee's benefits in the RF business applications.
Procedure
Eligibility for Continuation Coverage
All regular employees and their eligible, enrolled (i.e., covered) dependents are eligible to continue benefits, provided they meet the benefits continuation requirements for the event that occurs.
Events that Change an Employee's Eligibility Status
The following situations could cause an employee's benefits eligibility status to change:
Cost of Coverage
Premiums are paid by the employee or the dependent.
Exceptions:
Disability — Workers' Compensation, NYS Disability and Long-Term Disability
See the "Long Term Disability (Full-Time Employees)" section in the Leave Administration Handbook

Retiree health insurance for those hired prior to January 1, 1986

See the "Payment of Health Insurance Following Retirement" section in "Benefits Coverage Continuation After Retirement."
RF Business Applications Input
Central office will maintain an employee's benefits by inputting benefit overrides into the Benefits Eligibility Table when the employee's status changes because of any of the following reasons:
Leave under the Family and Medical Leave Act (FMLA)
Military leave
Leave of absence (LOA)
New York State (NYS) disability
Workers' compensation disability
Long-term disability (LTD)
New York State (NYS) Paid Family Leave
Termination:

Consolidated Omnibus Budget Reconciliation Act (COBRA) participation
Retirement

Return from leave or retirement to active employment
Change History
| | |
| --- | --- |
| Date | Summary of Change |
| March 10, 2020 | Added Paid Family Leave language. Reformatted in Procedure template. |
| November 1, 2009 | Added additional events impacting continuation of benefits for dependents. |
| March 31, 2006 | Removed leave codes table and updated wording |
| February 16, 2005 | Updated links and formatting |
Feedback
Was this document clear and easy to follow? Please send your feedback to webfeedback@rfsuny.org.
Copyright © 2011 The Research Foundation of State University of New York