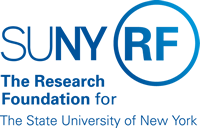 Information on Continuation of Coverage While on LOA Under USERRA and VBIA
Health, Dental, Vision Care, Life Insurance Coverage Continuation
During periods of approved military leave under the Uniformed Services Employment and Reemployment Rights Act (USERRA), employee's health, dental and vision care coverage in effect at the time of leave may be continued for up to 24 months. Employees will be required to pay the same share of the premium as an active employee for the first 12 weeks of leave, the full leave of absence premium after 12 weeks and up to 1 year from the beginning date of military service, and the COBRA premium rate (100% premium and 2% administrative fee) for the next 12 months.
Basic Life (AD&D), Optional Life (AD&D) Coverage Continuation
The employee's life insurance coverage in effect at the time of leave will continue for up to 1 year, provided the employee pays the full premium.
Refer to the following premium rates:
Feedback
Was this document clear and easy to follow? Please send your feedback to webfeedback@rfsuny.org.
Copyright © 2011 The Research Foundation of State University of New York