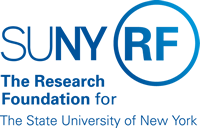 Fellow Health Insurance Premiums Paid by an Award
Purpose
This procedure describes the process to follow when full or partial cost a fellow's health insurance can be paid by award funds.
Background
At times sponsored award documentation will allow for an individual receiving a fellowship to have their health insurance premiums covered by that award. The Principal Investigator of the award will notify any appropriate individuals that their premiums will be covered.
Authorization
The Principal Investigator (PI) must send authorization for coverage to the operating location office responsible for benefits administration.
The authorization for coverage must include:
source of funds (project, task and award,)
period of coverage, and
type of coverage for which funds are available. For example: Funds may only be available for individual coverage rather than
individual and dependent coverage
Forms
Fellow should complete enrollment forms as normal, following the procedure Graduate Student Health Plan (GSEHP).
Charging the Award
Once authorization and approval are obtained, the appropriate earnings element, element level deduction and element level labor schedule must be entered in the Oracle application.
Fellow health elements are based on the coverage selected by fellow and authorization to charge award from PI. Refer to the Benefits Processing Administrator Guide for detailed input instructions.
Monitoring
Fellows whose health insurance premiums are paid through award funds should be reviewed every payroll period to ensure proper system coding. The report RF Cost of Ed Not Charged Report should be used to perform this function. This report will display data on fellows with any of the following conditions:
Cost of Ed input value on the earnings element marked "Yes" but do not have the new imputed income elements to charge the award
Deductions and imputed income elements do not equal the required deduction amount
No value entered in the Cost of Ed field on the element
Change History
February 12, 2012 - Removed input steps, referenced Benefits Processing Administrator Guide and updated Graduate Student Health Plan (GSHEP) procedure.
February 22, 2005 - New document.
Feedback
Was this document clear and easy to follow? Please send your feedback to webfeedback@rfsuny.org.
Copyright © 2011 The Research Foundation of State University of New York