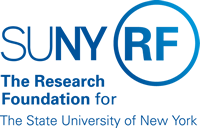 Deferred Compensation Plan: Enroll an Employee
Purpose
This document describes what documents and forms should be given to an eligible employee who wishes to enroll in the Research Foundation's (RF's) Deferred Compensation Plan and explains what steps must be taken to complete the enrollment. For more general information, including eligibility requirements and definitions of terms used, refer to the Deferred Compensation Plan Summary. Note: The term "Highly Compensated," as found in the above summary, is in accordance with IRS Code Section 414(q) (annual salary of at least $115,000 for 2014, which is adjusted annually as needed by the IRS for inflation and perform services in specific job categories and titles as established by the RF.
What to Give Employees
Operating locations shall provide eligible employees with important links to documents when they choose to participate in the Deferred Compensation Plan:
Document / Form Name

Purpose

Voluntary Salary Deferral Agreement

This agreement allows the employee to stipulate:

Deferred Compensation Plan Summary

Provides additional information to help an employee understand the rules and guidelines of the Deferred Compensation plan. Individuals opting to enroll in this plan should read this document carefully.

This document is available on the Portal under procedures.

Deferred Compensation Informational Handout

Provides assistance in completing the Voluntary Salary Deferral Agreement and provides guidelines on the Deferred Compensation plan.

TIAA-CREF Enrollment form

This form designates how the deferral amount will be allocated when TIAA-CREF establishes a contract in an employee's name.

Employees may change their allocations at any time by establishing an on line account through TIAA-CREF or contacting them at 800.842.2252.

Above Documents

The above mentioned documents may be found on the RF Benefits website and/or TIAA-CREF microsite for RF employees.

All documents for this plan require paper and submission to either the campus benefits office and/or TIAA-CREF.
Employees Who Transfer Between Operating Locations
For enrolling employees in the Deferred Compensation Plan who transfer between operating locations, refer to the "Transferring Employees Between Operating Locations" procedure. After consulting this procedure, the operating location the employee transfers to should follow the "Rehiring or Transferring Employees" procedure below.
Rehiring or Transferring Employees
Because a Salary Deferral Agreement remains in effect for an entire calendar year, the recurring element remains effective for a calendar year. The following table describes what to do when an employee who has previously chosen Deferred Compensation is rehired or transfers from another location:
If an employee with a preexisting element is...

Then...

Rehired in the same calendar year at the same campus

The rehired employee is automatically re-enrolled in the plan.

To change or terminate participation, a new Salary Deferral Agreement must be completed. For more information on how to input these changes refer to the Benefit Processing Administrator Guide.

Rehired or Transferred in the same calendar year from another campus

See the "Transfer Between Operating Locations" Procedure.

Rehired in a subsequent calendar year

A new Salary Deferral Agreement must be completed to reenroll in the plan. Follow the procedure outlined in the Enrollment Process section below.

At the end of each calendar year, central office will end date the Deferred Compensation Plan recurring element (or elements) for employees who have terminated in that year.
Enrollment Process
The following steps should be taken to enroll an employee in the Deferred Compensation Plan:
Step

Who is Responsible

Action

1

Operating Locations

Provide eligible employees with the following documents:

Voluntary Salary Deferral Agreement
Deferred Compensation Plan Summary
TIAA-CREF Enrollment form

2

Employee

Complete, sign, and date Voluntary Salary Deferral Agreement and TIAA-CREF Enrollment form and return documents to the operating location.

3

Operating Locations

Perform review to ensure the:

4

Operating Locations that do not perform their own input

Send email to the benefits mailbox at benefits.rfsuny.org to included the name, employee number and percent the indivdual wants deferred from their earnings
You can either have the individual mail the enrollment form to TIAA-CREF or you can fax it directly to them on the employees behalf (retain a copy for their file).
Central Office will input to the system based on the email. You should verify the accuracy of input when you review the preliminary payroll run. Error should be reported to CO immediately.
If input is accurate sign and date the deferral agreement, retain original in employee file and mail a copy to them.
This ends the enrollment procedure for operating locations who do not perform their own input.

Operating Locations that do perform their own input

If the agreement and/or enrollment forms are incorrectly completed or lacking information, return forms to the employee for correction. Any corrections on an existing form should be initialed.
If review by the operating location finds that all forms are accurate and complete, you can fax the enrollment form directly to TIAA-CREF on the employees behalf or request the individual mail directly to them.
Perform system input to reflect the percent of salary deferral.
Use Benefits work instruction Enter a Recurring element to Enroll a Regular Employee in a Benefits Plan to add the deduction element to the employee's record.
Review preliminary payroll run to insure accuracy of input.
Sign and date lower portion of deferral agreement and retain original in file and send copy to employee

NOTE - The catch-up deferral for this plan is entered differently from the catch-up contribution under the Optional Retirement Plan. Enter the total deferral, including the catch-up amount, as an override limit. For more information, refer to the section System Input in this document.
Change History
February 12, 2014- Removed input steps and removed references to Fidelity. Updated links.
April 30, 2008 - Updated for annual IRS limits.
February 6, 2007 - Updated links and content.
March 15, 2006 - New document.
Feedback
Was this document clear and easy to follow? Please send your feedback to webfeedback@rfsuny.org.
Copyright © 2011 The Research Foundation of State University of New York