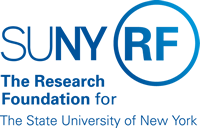 Health Insurance Plan: Changing Coverage of Domestic Partners
How to Add a Domestic Partner
If the employee has existing family coverage, the domestic partner can be added. If the employee has individual or individual + children coverage, a change of coverage must be made.
Waiting Period
A change from individual to one of the dependent coverages can be made anytime during the year to provide coverage for a domestic partner, but is subject to a five pay period wait unless a qualifying event occurs.
Pretax and After-Tax Deductions
Internal Revenue Service (IRS) regulations do not allow tax exempt status for domestic partner benefits unless the partner qualifies as a dependent under IRS rules. Therefore, if the partner is not a dependent, the portion of the family coverage that includes a domestic partner must be taken on an after-tax basis. The portion of the premium for individual coverage can remain on a pretax basis.
Manual Adjustments
Changes to health insurance coverage must be input to the system and sometimes require manual deduction adjustment amount calculations.
Procedure
The following table briefly outlines the steps to follow when adding or removing domestic partner coverage:
Step

Action

1

Receive and review completed, signed and dated paperwork.

2

Send original paperwork to Central Office Employee Services, Benefits Unit.

Operating locations should retain copies of all paperwork.

3

Central office will

review the paperwork

perform system input on the employee's record.

notify campus if approved or request additional information if necessary.

4

Retain enrollment forms 6 years beyond the last year of coverage.
Change History
May 2, 2008 - Updated for additional dependent coverage types and Oracle upgrade.
February 14, 2003 - Converted and updated "How to Add a Domestic Partner" block of be-a-12
(September 15, 1999) from Benefits Manual.
Feedback
Was this document clear and easy to follow? Please send your feedback to webfeedback@rfsuny.org.
Copyright © 2011 The Research Foundation of State University of New York