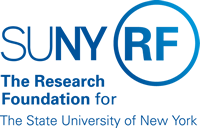 Basic Retirement Plan: Vesting Process
Purpose
This document describes the employee vesting process and related activities.
Background
Eligible Research Foundation employees become vested members in the Research Foundation (RF) Basic Retirement Plan upon completion of 3 years of qualified service. This includes a one-year waiting and a two-year period of non-vested participation during which an employee must work 975 or 1,000 hours (based on a 37.5 or 40 hour work week) per anniversary year.
Vesting Eligibility Determination
Central office monitors employee vesting eligibility and notifies TIAA-CREF when an employee vests.
TIAA-CREF Vested Contracts
TIAA-CREF issues individual lifecycle mutual fund contracts for vested employees and ensures transfer of funds accumulated during the vesting period to the employee's individual lifecycle contract. The investment mix is designed to be appropriate for the employee's age, and automatically readjusts to be more conservative as the employee approaches retirement age.
Employee Beneficiary and Investment Changes
Employees may continue to invest their retirement funds in the TIAA-CREF Lifecycle Fund or may choose other investment funds offered through the RF plan. At any time, employees can adjust their investments to better suit their financial situation and future plans. Employees also need to establish a beneficiary for their funds in the event of their death, and can do this or change investment allocation in any of the following ways:
Visit the Website: www.tiaa-cref.org/rfsuny, and click on "access my account".
Call the TIAA-CREF National Contact Center at 800-842-2776.
Meet with a TIAA-CREF Individual Consultant at the employee's work location.

Customer service representatives in the TIAA-CREF National Contact Center are available Monday through Friday, 8 a.m. to 10 p.m. and Saturday, 9 a.m. to 6 p.m. (EST). To schedule an appointment with a TIAA-CREF consultant, the employee should visit the web link above and click on "tools/education", or call one of the following offices toll-free:

Albany: 866-842-2046

Buffalo: 866-842-2054

Ithaca: 866-842-2051

Melville: 866-842-2053

NYC: 888-842-2000

Rochester: 877-209-3144
Ordering Publications and Informational Materials
TIAA-CREF publications and informational materials may be ordered by calling the TIAA-CREF Administrator Telephone Center at 1-888-842-7782.