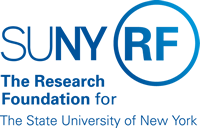 Calculating Drawdown Amounts for LOC Awards
| | |
| --- | --- |
| Effective Date: | April 8, 2022 |
| Function: | Finance (Treasury) |
| Contact: | |
Basis for Procedure
This document describes how Central Office (CO) Treasury calculates federal letter of credit (LOC) payment requests.
Procedure Summary
Expenditures made against sponsored program accounts result in a deficit and open accounts receivable (AR) Invoices.
A payment is subsequently requested from the sponsor to cover the expenditures made against the award. The amount requested is based on open AR invoices which corresponds directly to expenditures on the award. Drawdown amounts are requested weekly for DHHS and NSF and biweekly for all other sponsors or as necessary.
Awards funded through Division of Payment Management (DPM) and National Science Foundation (NSF) have a very high expenditure rate. A payment request file that contains active funded awards from each sponsor is downloaded from these websites, populated with Oracle data and uploaded back to the sponsor's website.
Procedure
Step

Role or Responsibility

References or Tips

All Letter of Credit open invoices in the Oracle AR module are retrieved by PREPARER utilizing Oracle AR Inquiry responsibility.

CO Treasury (Preparer)

RF Single Request titled "RF Past Due Invoice Export"

Export results report into Excel. Use pivot tables to consolidate open invoices and draw requests organized by sponsor and award ID number.

CO Treasury (Preparer)

Electronic copies are saved to shared "T" Drive so Cash Receipts has a record of what dollar amount by award was requested and amount to be applied to specific awards.

CO Treasury (Preparer)

For NSF:

Download payment request form from NSF ACM$ website in Excel format and unprotect the workbook so payment request amount can be inserted.
Input payment request into downloaded NSF file utilizing Excel VLOOKUP from prepared AR past due invoice spreadsheet
Compare total request amount calculated on ACM$ download to total request amount on RF Past due invoice report to ensure match, review and reconcile any non matches for compliance (is award overspent, is award still active or is adjusting entry required, etc.) Save to "T" drive
Upload reconciled, prepared request to NSF ACM$ website for certification and completion of request
Preparer reviews uploaded payment file and certifies payment request and submits to NSF for payment
Preparer saves payment confirmation from ACM$ to "T" Drive as backup
Monthly, reconcile Oracle and ACM$ activities and investigate any discrepancies

CO Treasury (Preparer)

CO Treasury (Treasury Analyst)

Research gov ACM$

ACM$ should also send an automated email notification that file is available for certification

For all other Federal LOC Agencies:input payment request into sponsor specific web-based application or upload electronic files.

CO Treasury (Preparer)

Other web-based systems are: G5, ASAP, DPM, ACM$ and HUD

Payments arrive as Fed wire or ACH electronic payments in Key Bank. Upon arrival and import into Oracle, the payment must be posted to awards using Mass Apply function. User must ensure invoice posting matches invoice listings

CO Treasury – (Cash Analyst)

Monthly, reconcile Oracle and sponsor activity and investigate any discrepancies

CO Treasury – (Treasury Analyst)
Responsibilities
The following table outlines the responsibilities for compliance with this Policy:
| | |
| --- | --- |
| Responsible Party | Responsibility |
| CO Treasury (Cash Analyst) | Person responsible to post draw cash received in the RF's bank account to the Federal LOC awards in Oracle |
| CO Treasury (Preparer) | Person responsible for obtaining information and processing request to draw Federal LOC funds |
| CO Treasury - (Treasury Analyst) | Person responsible for monthly reconciliation of Federal LOC draw activity to Oracle information and investigates any discrepancies |
Definitions
ACM$ - "Award Cash Management Service" Web Based system for payment for National Science Foundation (NSF)
Draw down amounts – cash owed to the RF from a given sponsor at a given time to reimburse expenditures on Federal LOC awards
Federal Letter of Credit (LOC) – cash mechanism for providing cash disbursements to award recipients. For Federal sponsored awards, payment is requested and received on a cost reimbursement basis via an LOC. See Federal Reserve requirements
Related Information
Monthly Reconciliation of NSF LOC Awards
Forms
None.
Change History
| | |
| --- | --- |
| Date | Summary of Change |
| April 8, 2022 | Updated procedure specific to NSF by segregating preparer and certifier duties. Add approval of ACM$ draw detail and monthly reconciliation. |
| December 19, 2016 | Updated procedure summary, added definitions, and revised document to comply with new procedure format. |
| September 21, 2015 | Updated with current information |
| March 10, 2004 | Converted to HTML and updated with current information. |