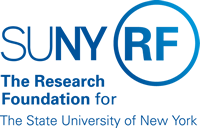 Administering Letter of Credit Sponsored Program Accounts
Purpose
This document describes administrative activities associated with sponsored program awards receiving payments through federal letters of credit.
Why Requests are Calculated Using Historical Data
The amount of the drawdown request is calculated based on past expenditure activity. Advance request amounts are submitted based only on immediate need to reduce the possibility of having unfunded expenditure activity at month end.
Office of Management and Budget (OMB) Circular A-110 requires interest accumulated on drawdown balances that remain unexpended for more than three days to be returned to the sponsor.
Reconciling Reports
The amount of expenditure activity reported on the Financial Status Report (Form 269) should agree with the closeout figures reported on the Federal Cash Transactions Report (Form 272).
Sponsor closeout figures may differ from the amount reported on the forms. Discrepancies can sometimes be attributed to carry-forward approvals or sponsor carry-over of the funds into the award budget for the subsequent year.
If there are discrepancies noted in the data reported on Form 269 and Form 272, the sponsor is contacted to resolve the problem. Operating locations may also be required to provide documentation that substantiates the expenditure activity and resolves the discrepancies.
Change History
March 10, 2004 - Converted BC-A-208 to HTML and updated with current information.