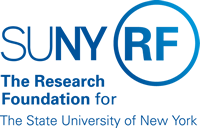 Completing the Alternate Payment Form for ACH Transfers for Internal Awards
Purpose
Complete the "Alternate Payment Form: Request for ACH Transfer for Internal Awards to request an internal transfer of funds.
Instructions for Completing the Form
Complete the required fields on the form. The information you need to enter for each field on the form is described in the following table. Fields are listed in the order in which they appear on the form.

Field

Information to Enter

Amount

The dollar amount of the transfer.

Special Instructions

Any special instructions to central office related to payment (e.g., PO line number to match or split for invoice entry if paid on multiple PTAEOs).

Purchase Order Number

The Oracle purchase order PO number created by the campus location.

Note: Oracle determines the status of the PO and the campus location must adjust the PO if necessary to close the PO and release any balances.

Supplier Name

The vendor listed on the PO.

Supplier Number

The supplier number from Oracle.

Site Number

The supplier site from Oracle.

Project/Task/Award

The project/task/award listed on the PO.

Expenditure Type

Use applicable.

Organization

The project/task/award listed on the purchase order.

Award for Cash Posting Section

Award

The award number the funds are to be transferred to.

AR Invoice Number

The accounts receivable (AR) invoice number the funds are to be posted to.

In the "Authorized Signatures" section at the bottom of the form, have the form signed by the operations manager or an official to whom the operations manager has delegated the authority to request alternate payment methods.

Note that all alternate payment forms are approved at central office and require a secondary central office approval for all requests over $100,000.