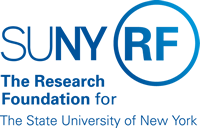 Establishing and Maintaining Campus Reserves to Cover Losses
Purpose
This document provides guidance to campuses on the recommended practice of creating a campus reserve to cover losses.
Background
The Research Foundation's "Responsibility for Losses Policy" states
"Each campus or other designated operating location is responsible for losses on any Research Foundation activity incurred as a result of action or inaction on the part of that location."
Losses may be funded from annual allocations, location reserves, or other sources of nonstate funds available to the location. Losses may include such items as sponsor non-payment due to disallowance, overexpenditure, or sponsor inability to pay and penalties imposed by federal or other agencies, etc.
Recommended Practice
The Research Foundation recommends that each campus establish a reserve and annually review it in order to be in position to cover losses that may occur. Waiting until a loss does occur is not a prudent business practice.
Guidance for Establishing Reserve
The following is guidance for establishing the reserve in terms of timing, estimating the amount of the reserve, and creating the award.
Timing
Campuses annually receive a net distribution of income in the campus allocation. Each year prior to June 30th or during the campus budget process, the operations manager (OM) should isolate a portion of the allocation as a reserve to cover potential losses.

Estimating
The OM should act with an objective standard of financial prudence. This standard is usually expressed as "the care an ordinarily prudent person would take under similar circumstances." The OM should establish reserves in a manner that is in the best interests of the corporation. Prudent business judgment should be used without consideration of the ability to fund in any particular year.
The following process may assist in estimating the reserve amount.
Review all "At Risk" and "Overexpended" awards, evaluating the length of time that the award has been in this status and the probability of future funding
from the sponsor. Funding should be set aside for any award that does not have a definitive funding source and has expenditures that are greater than
three months old.
Use aging reports and review the circumstances and probability of collections. Establish either

Specific reserves based on individual invoices and the related issues noted in the collection file or
Generic reserves based on aging totals. A recommended amount is




| | |
| --- | --- |
| Number of Days | Recommended Reserve Percentage |
| 30 to 60 | 2% |
| 61 to 90 | 5% |
| 91 to 120 | 25% |
| 121 to 365 | 75% |
| Greater than 365 | 100% |

The percentages recommended above are subjective; actual percentages should be based on history or a prudent estimate.

Campuses should also pay particular attention to

Outstanding invoices (more than 90 days old) that are greater than a specific dollar amount (e.g., invoices greater than $10,000).
Awards that remain open more than one year after their end date.
In determining the funding level of your campus reserve awards, you should fund 100% of awards in bankruptcy or placed for collection. If accounts are in
this category, the likelihood of collection is remote and they should be fully reserved or funded.
Review all balances in "failed funds checking" status and in the payroll suspense award. Reserves should be established for transactions that are older
than 90 days or any transactions that have no funding source.
Recognize less specific conditions such as changes in the current or expected economic or business environment; anything that may affect payment from
the sponsor, any sponsor or corporate audits that could require financial disallowances, or any other activity that could impair the campuses' ability to
receive payment for expenditures incurred.
Establishing the Reserve
Award The reserve must be funded by the campus allocation or other sources as noted above. The campus may request that the Foundation's corporate office establish the reserve award. Contact the comptroller to request that central office establish and maintain the reserve award.
Change History
April 14, 2003 - New document.
Feedback
Was this document clear and easy to follow? Please send your feedback to webfeedback@rfsuny.org.
Copyright © 2011 The Research Foundation of State University of New York