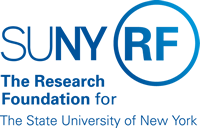 Social Media Policy
Effective Date:

July 1, 2013

Supersedes:

n/a

Policy Review Date:

To be reviewed every 2 years from effective date

Issuing Authority:

Research Foundation President

Policy Owner:

Vice President, Industry and External Affairs

Contact Information:

Peter Taubkin

Director, External Relations & Corporate Communications

518-434-7063
Reason for Policy
The Research Foundation for The State University of New York (RF) encourages the appropriate use of Social Media as a method for communicating ideas and information. Social Media can be an effective tool that supports the RF mission to serve SUNY and promote and expand the conversation about SUNY research.
This policy governs RF employees and individuals acting on behalf of the RF, and is intended to implement the appropriate level of oversight as it relates to RF communications through Social Media.
Statement of Policy
Unless specifically authorized by the RF Office of External Relations and Corporate Communications ("Corporate Communications") in conjunction with other departments, as appropriate, no RF employee or individual acting on its behalf may create or maintain an RF presence in any form of Social Media, now in existence, or created in the future, or represent themselves as a spokesperson or authorized representative of the RF.
Corporate Communications and other departments designated by Corporate Communications may utilize Social Media to present information and content to the public and receive feedback from the public and the RF community. Content and information released on Social Media is equivalent to content and information released to the press and the public in any other format, including press releases, newsletter letters and other correspondence. Care must be taken that content and information released to the public over Social Media is accurate and does not violate applicable laws (including, but not limited to, copyright, trademark and defamation law) or RF policy.
Official RF Social Media may allow members of the public to comment or react to posted content and information. Individuals, including RF employees acting in their personal capacity, may post or comment anonymously or identifiably.
In general, the RF invites discussion of ideas and issues through Social Media; however, the RF reserves the right to remove posts or comments that are obscene, discriminatory, harassing, contain threats of violence, abusive, spam or advertising, or unrelated to the content or information. The RF also reserves the right to remove posts or comments that violate applicable laws including, but not limited to, copyright and trademark, violate RF policy including, but not limited to, the RF's equal opportunity policies or those that violate the use policies promulgated by the applicable Social Media provider.
The RF's use of Social Media is governed by Section 230 of the Communications Decency Act, which provides a safe harbor for Internet Service Providers and web sites for activity that takes place on said sites, provided that the site or domain takes certain actions when legally required.
Responsibilities
The following table outlines the responsibilities for compliance with this Policy:
| | |
| --- | --- |
| Responsible Party | Responsibility |
| Director, External Relations & Corporate Communications (Peter Taubkin) | Central Office- authorization, notification, communication, maintaining order and enforce regulations |
Definitions
Social Media - Social Media is defined as web-based or mobile user-driven channels such as, but not limited to, Facebook, Twitter, LinkedIn, blogs and YouTube created or used to share, market and exchange user-generated content.
Related Information
Acceptable Use and Security of RF Data and Information Technology
Forms
none
History
| | |
| --- | --- |
| Date | Summary of Change |
| March 30, 2023 | Policy reviewed |
| December 15, 2021 | Policy reviewed |
| 05/13/13 | New policy effective 7-1-13 |
Feedback
Was this document clear and easy to follow? Please send your feedback to webfeedback@rfsuny.org.
Copyright © 2023 The Research Foundation for The State University of New York