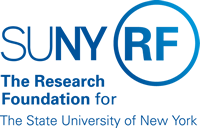 Procurement Lobbying Act
| | |
| --- | --- |
| Effective Date: | October 2, 2018 |
| Supersedes: | n/a |
| Policy Review Date: | To be reviewed every 3 years from effective date |
| Issuing Authority: | Research Foundation President |
| Responsible Party: | Chief Financial Officer |
| Contact Information: | 518.434.7050 |
Reason for Policy
The Procurement Lobbing Law took effect January 1, 2006. The intent of the Procurement Lobbying Law is to increase public disclosure of attempts to influence the award of procurement contracts. The order applies to all State Agencies with respect to procurement contracts involving annualized expenditures in excess of $15,000 for goods or services, and the acquisition or granting of an interest in real property, and public works.
Detailed information and instruction related to the Procurement Lobbying Act can be viewed at Procurement Lobbying Act.
Statement of Policy
While the Procurement Lobbying Law does not apply to the Research Foundation since the Research Foundation is not a State Agency, the RF administers certain programs with the understanding that for procurements through the campus procurement office the campus adheres to the procurement policies of the State of New York.
Forms for Collecting and Recording Information
The State University of New York provides forms to collect and record certain information from contractors seeking a procurement contract (see Forms section below).
The forms described below were developed by OGS to facilitate compliance with the requirements of the Act by covered entities. Forms are to be used for recording information about persons or organizations attempting to influence the procurement process.
If a campus location needs to comply with the terms of the Procurement Lobbying Act, the sample forms can be incorporated into existing campus procurement documents.
The following model language and forms have been prepared for use by a Governmental Entity to satisfy the statutory requirements set forth in State Finance Law §§139-j and 139-k. Instructions and background information has been provided for each document. The documents should be modified as necessary to meet the needs of your organization, with examples of acceptable modifications cited.
Documentation Requirements
Information obtained by campus locations in compliance with the Procurement Lobbying Act should be treated as contract files and are subject to Research Foundation guidelines.
Under the Procurement Lobbying Act, compiled records should be readily available for inspection. The Corporate Finance Office may request information from campus locations as necessary.
Responsibilities
The following table outlines the responsibilities for compliance with this Policy:
| | |
| --- | --- |
| Responsible Party | Responsibility |
| Every individual who initiates, processes, reviews, approves or records financial transactions on behalf of the RF. | Responsible for administering this Policy. |
Definitions
None
Related Information
None
Forms
Form A – Summary: Policy and Procedure of the State University of New York Relating to State Finance Law § §139-j and 139-k
Form B – Affirmation with respect to State Finance Law § §139-j and 139-k
Form C – Disclosure and Certification with respect to State Finance Law § §139-j and 139-k
Form D – State University of New York Procurement Lobbying Law Record of Contact
History
| | |
| --- | --- |
| Date | Summary of Change |
| February 15, 2022 | Policy reviewed |
| October 2, 2018 | Placed policy in new format, reviewed and updated for accuracy. |