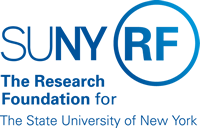 Property Insurance Policy
Research Foundation Project Related Property
The Research Foundation encourages project directors to consider insuring sponsor owned property, even when coverage is not specifically required by the sponsor. The RF also encourages coverage of property to which title vests with the Research Foundation, taking into consideration the following:
The Research Foundation strongly suggests that coverage should be obtained for items which, if lost, would jeopardize the goals of a particular project.
For items of lesser significance, the Research Foundation suggests that the value of obtaining insurance should be appraised in the context of
the property value and the cost of its insurance coverage.
The decision, to obtain or not obtain coverage is at the discretion of the project director, unless required by the sponsor or owner of the
equipment. The project director must request coverage or none will be provided.
Research Foundation Administrative Property
Effective July 1, 1993, the Research Foundation adopted a policy to provide all-risk coverage on all RF operating location property having a cost of replacement of $500 or more and purchased for sponsored program administration with RF funded revenue or purchased by the State and used for RF administered sponsored projects.
The policy was adopted to enable
recovery after catastrophic loss occurs due to disaster, and
the location cannot continue to perform Research Foundation functions, and
is unable to replace the property using location funds.
replacement of covered items that are individually destroyed or stolen.

For insurance purposes, an annual physical inventory of this property must be made and the items must be properly flagged in the SUNY Construction Fund Property Control System (PCS) by the end of each fiscal year. The physical inventory is to be completed by the operating location and will be coordinated by the Finance Office.

The cost of the coverage will be born by the operating location through the annual RF Central Office cost allocation process. Coverage will not be provided for administrative property purchased to support general University administration or other SUNY functions.
Special Insurance Coverage
The Research Foundation can provide insurance coverage to meet unique project needs. The Finance Office should be contacted for obtaining special insurance coverage by sending an email to rfinsurance@rfsuny.org.
Related Documents
Administrative Property Insurance
Project Related Property Insurance
Change History
December 6, 2012 - Corrected a typo.
April 11, 2011 - Updated department contact name and RFInsurance email address.
March 10, 2003 - New document. Extracted from Property Management Manual document PM-A-50.
April 3, 2003- Revised section Research Foundation Administrative Property Insurance procedure.
Feedback
Was this document clear and easy to follow? Please send your feedback to webfeedback@rfsuny.org.
Copyright © 2012 The Research Foundation for The State University of New York