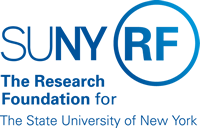 Performance Appraisal Policy for Administrative Employees
Basis for Policy
The Research Foundation's formal performance appraisal program was designed to foster communication between employees and their supervisors, recognize individual accomplishments, and enhance employee development.
The written appraisal is not a substitute for ongoing supervisory communication with employees. However, it does allow the employee and the supervisor to evaluate the employee's performance accomplishments and deficiencies and to articulate plans to overcome those deficiencies.
Policy
All administrative employees of the Research Foundation will participate in the Foundation's performance appraisal program. As participants in this program, administrative employees will be provided with a formal, written performance appraisal to be completed at the end of the employee's annual performance cycle.
The performance appraisal program is also available to employees on sponsored programs at the project director's discretion.
Feedback
Was this document clear and easy to follow? Please send your feedback to webfeedback@rfsuny.org.
Copyright © 2012 The Research Foundation for The State University of New York