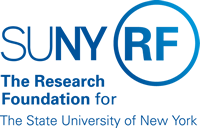 J-1 Visa Holder Policy
Basis for Policy
The J-1 visa category is used by foreign students and professors and research scholars participating in Exchange Visitor Programs. Persons in the United States on a J-1 visa are employable under U.S. immigration law, although certain restrictions apply.
For information about the J-1 visa category, including the applicable employment restrictions, see J-1 Visa Category: Students and J-1 Visa Category: Professors and Research Scholars.
Policy
Where SUNY is the program sponsor, the Research Foundation may employ a J-1 visa holder when designated as a financial source on Form IAP-66, the Certificate of Eligibility for Exchange Visitor Status].
When the Research Foundation is not designated on the DS-2019, a J-1 visa holder can be employed by the Research Foundation only if he or she is
Feedback
Was this document clear and easy to follow? Please send your feedback to webfeedback@rfsuny.org.
Copyright © 2012 The Research Foundation for The State University of New York