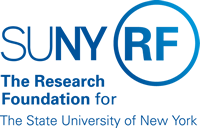 Employee Orientation Policy
Background
The Research Foundation is committed to providing employees with the information they need to perform their jobs successfully. In order to do this, it is important to plan a new employee's smooth transition into the organization, department, and/or unit. A part of this transition is the new employee's orientation program.
Policy
Each operating location is responsible for developing its own employee orientation program, which must include providing the information indicated in this document.
Operating locations should have a procedure outlining an orientation program in which new employees are to participate within a reasonable period of time after hire. The procedure should include an
identification of the material and information to be provided.
orientation timetable.
outline of who is responsible for the program.
explanation of how the program is to be implemented.