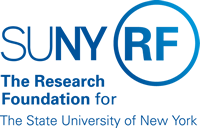 Borrowing and Loan Policy
| | |
| --- | --- |
| Effective Date: | July 1, 2021 |
| Supersedes: | Borrowing Policy and Loan Guidelines, effective December 8, 2006 |
| Policy Review Date: | To be reviewed every 1 year from effective date |
| Issuing Authority: | Research Foundation President |
| Policy Owner: | RF Chief Financial Officer |
| Contact Information: | 518-434-7050 |
Reason for Policy
In May 2005, the RF board of directors authorized management to borrow up to $80 million to meet daily operational and sponsored program needs. This policy describes the lines of credit established under this authorization. Any additional borrowing must be approved by the RF board of directors.
Statement of Policy
RF management established two programs: a working capital line of credit for daily cash liquidity needs and a project finance line of credit for campus sponsored program needs. Subject to approval in accordance with the provisions of this Policy, the RF lines of credit can be used for:
Major sponsored program activity that requires short-term (less than 1 year) financing of $1 million or more.
Sponsored program deficits as directed by the RF's CFO or the RF's president.
Day-to-day cash-flow operating needs.

Occasionally campuses, affiliated organizations or other SUNY-related organizations require support through loan guarantees or other long-term financing options including any lease agreements that are not related to sponsored programs. Any long-term financing in the name of the RF must be evaluated by the Director of Finance and Associate Director of Financial Accounting & Reporting for proper accounting review, reviewed by RF Legal and approved by the RF CFO. The RF is committed to supporting other financing needs and will consider all inquiries.
Terms and Conditions
The following table outlines the interest rate, payment terms and maturity for each type of loan.
Type of Loan

Interest Rate Basis

Payment terms and Maturity

Working Capital Line of Credit

LIBOR minimum of 50 bps, plus 150 basis points for a total minimum of 2%*

LIBOR expects to be discontinued by December 31, 2021. RF's lender will replace LIBOR with an alternate benchmark rate, which is predicted to be SOFR (Secured Overnight Financing Rate).

On the Maturity or Due Date, the loan becomes payable. Loans may not be paid off early.

If the loan will be paid off on the Maturity or Due Date, the Operations Manager must notify the Treasury Operations Manager at Central Office (CO) five days in advance.

On the Maturity Date if CO is not notified that the loan will be repaid, the loan will be automatically renewed for the existing principal amount, at the existing term, and at the interest rate in effect on the date of renewal.

* At Maturity, interest rates may change based on the LIBOR rate at the time. Interest is assessed and charged monthly to the campus' RMS allocation account.

Project Finance Line of Credit
How to Request a Loan
Complete the RF Loan Application and include a detailed description of the project. All loan requests must be submitted in writing to the Treasury Operations Manager at Central Office. The Loan Application must be signed by the RF Operations Manager for the requesting campus.
The application will be reviewed by appropriate RF Central Office (CO) Leadership staff and make a recommendation to RF CO CFO.
RF CO CFO will approve the loan if there is enough merit for support by the RF and whether it fits within the mission of the RF.
RF CO CFO has no authority to approve loans if they are not financially sound and in the best interest of the RF.
RF CFO will sign all documents with the bank or other financial institutions.
Responsibilities
The following table outlines the responsibilities for compliance with this Policy:
| Responsible Party | Responsibility |
| --- | --- |
| Operations Managers | Request and sign loan application; provide notification of loan pay off |
| Director of Finance and Assoc. Dir. Of Financial Accounting & Reporting | For non-project line of credit loans, evaluate any long-term financing for proper accounting review |
| RF Central Office Leadership staff | Review for approval |
| RF Officers: CFO; General Counsel & Secretary and President | Approval of loan and any variations from the Policy |
| Campus | Fund Monitoring |
| RF Board of Directors | Approval Authority |
Definitions
LIBOR - The rate at which banks offer to lend money to one another in the wholesale money markets in London and which is also known as the "London Interbank Offered Rate". It is a standard financial index used in U.S. capital markets and can be found in the Wall Street Journal. LIBOR changes daily. LIBOR is set on the day of the borrowing and is then "locked" for a specified term (e.g., one month, two months, three months, six months or one year).
SOFR - The secured overnight financing rate (SOFR) is a benchmark interest rate for dollar-denominated derivatives and loans that is replacing the LIBOR. SOFR is based on transactions in the Treasury repurchase market and based on data from observable transactions rather than on estimated borrowing rates.
Maturity Date (Due Date) - The date on which the loan must be paid.
Related Information
Responsibility for Losses Policy
Current LIBOR Rate (www.bankrate.com)
Forms
Change History
| | |
| --- | --- |
| Date | Summary of Change |
| July 1, 2021 | Revision to rates, amounts and titles. |
| May 12, 2011 | Revision to rates. |
| April 13, 2010 | Revision to rates and amounts. |
| December 8, 2006 | New Document. |
Feedback
Was this document clear and easy to follow? Please send your feedback to webfeedback@rfsuny.org.
Copyright © 2011 The Research Foundation of State University of New York