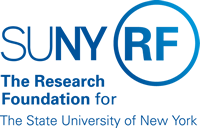 Payments in Excess of $25,000 Policy
| | |
| --- | --- |
| Effective Date: | December 18, 2018 |
| Supersedes: | None |
| Policy Review Date: | To be reviewed every 3 years from effective date |
| Issuing Authority: | Research Foundation President |
| Responsible Party: | Chief Financial Officer |
| Contact Information: | 518-434-7050 |
Reason for Policy
The Research Foundation established this policy to ensure campuses have sufficient documentation for payments in excess of $25,000.
Statement of Policy
The Research Foundation Board Policy EX 94-15, adopted November 7, 1994, requires that:
the operations manager or a designee review documentation for payments exceeding $25,000 to ensure that documentation is sufficient for payment to be made
procedures are established for the review and authorization of all payments in excess of $25,000 and the procedures are approved by the campus operations manager or designee
Payments exceeding $100,000 are countersigned by an authorized official at Central Office
Operating Location Management Review Process
An operating location management review of documentation accompanying payment authorization for payments over $25,000 must be performed. The purpose of this review is to ensure that the payment is supported with sufficient and relevant documentation and that all required approvals have been received and are consistent with the RF guidelines for Documenting Purchasing and Payment Activities.
The operations manager or designee performing the review must sign the documentation to indicate that the review has taken place and the documentation is sufficient for payment to be made.
Procedure Development
Procedures for documenting a management review for payments in excess of $25,000 must be established by the operations manager . These procedures must contain a list of persons who are delegated the authority to review and approve payments in excess of $25,000.
List of Authorized Operating Location Personnel
A list of persons authorized to perform the operating location management review must be submitted to the Compliance Office.
Operation Managers (OM's) must submit a completed Campus Delegation of Authority form through the RF Compliance Management System to designate key employees and individuals with specific authority. Additionally, the Operations Manager or designee must maintain record of completed detailed delegations for their operation location.
Payments in Excess of $100,000
For all payments in excess of $100,000, documentation supporting the payment must be forwarded to the Finance Office (Vendchecks@rfsuny.org) for review and the payment must be countersigned by an officer of the corporation or delegate prior to release.
Payments in Excess of $1million or more
For payments of $1 million or more, an officer or specified delegate must sign the payment request prior to release.
Responsibilities
The following table outlines the responsibilities for compliance with this Policy:
| | |
| --- | --- |
| Responsible Party | Responsibility |
| Every individual who initiates, processes, reviews, approves or records financial transactions on behalf of the RF. | Responsible for administering this policy. |
Definitions
None.
Related Information
Delegation of Authority Policy
Forms
None.
Change History
| | |
| --- | --- |
| Date | Summary of Change |
| August 3, 2022 | Policy reviewed. Broken link updated. |
| December 18, 2018 | Placed policy in new format; reviewed and updated for accuracy. |
| November 7, 1994 | Policy created following board adoption. |
Feedback
Was this document clear and easy to follow? Please send your feedback to webfeedback@rfsuny.org.
Copyright © 2012 The Research Foundation for The State University of New York