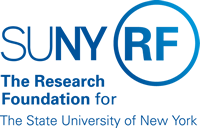 Fellowship and Participant Stipend Policy
Basis for Policy
On behalf of the State University of New York (SUNY), the Research Foundation (RF) administers fellowships as well as sponsored projects that involve payment of participant stipends.
As part of its administrative function, the Research Foundation processes payments to fellows and participant stipend recipients through the computerized business system. Although the RF processes payments to fellows and participant stipend recipients, they are not employees of the Research Foundation because they are not performing a service for the RF.
Policy
The Research Foundation administers fellowships and participant stipend awards on behalf of SUNY, and assignments within all such awards are subject to relevant sponsor, SUNY, and Research Foundation policies. Operating locations with questions about the application of Research Foundation policies should contact the Central Office Employee Services.
Fellowship awards are subject to SUNY academic policies and procedures, such as the Patents and Inventions Policy.
If the terms of the award require the recipient to provide a service, the person must be appointed to the Research Foundation payroll as an employee and paid a salary or wage for the service provided.
Nonresident Aliens
Operating locations must withhold federal income tax from fellowship payments and participant stipend payments to nonresident aliens unless the person can claim partial or total exemption. A nonresident alien who claims a partial or total exemption from federal income taxes is responsible for providing documentation in support of his or her claim. Operating locations must review all claims for exemption on a case by case basis to determine the amount, if any, of the payment that is exempt from income tax. Penalties and interest can be severe for not following Internal Revenue Service (IRS) withholding and reporting requirements. The payment for such liabilities is the responsibility of the operating location.
Change History
September 28, 2004- Revised title.
September 6, 2002- Revised to clarify wording in "Nonresident Aliens" section.
March 26, 2001- Revised to include "Nonresident Aliens" section.
Feedback
Was this document clear and easy to follow? Please send your feedback to webfeedback@rfsuny.org.
Copyright © 2012 The Research Foundation for The State University of New York