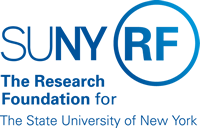 Cost Transfer Policy
Effective Date:

December 26, 2014

Supersedes:

Transfer of Costs Policy

Policy Review Date:

3 years

Issuing Authority:

Research Foundation President

Responsible Party:

Robert Mason, Senior Director Grants & Contracts Administration

Contact Information:

Justine Gordon, Director Grants & Contracts Administration

518-434-7105
Reason for Policy
Expenditures should be charged to the appropriate award when they are incurred. If it is necessary to transfer expenditures to a different sponsored award for approved circumstances, the cost transfer should occur within 90 days of when that need is identified.
Statement of Policy
A cost transfer reassigns expenditures that were previously recorded in one award to another award. The award to which a cost is transferred must benefit from the goods or services related to that charge, and the charge should be allowable under sponsor guidelines.
This policy is based on requirements in Office of Management and Budget's (OMB) 2 CFR Part 200 that costs must be allowable, reasonable, necessary and allocable. Generally, a cost allocable to a sponsored award may not be charged to another sponsored award in order to overcome fund deficiencies, to avoid restrictions imposed by statute, regulations or terms and conditions, or for other reasons.
Allowable Circumstances
Examples of circumstances when costs may be transferred include:
Correction of a clerical error
Correction of over-expenditure (when the cost is allowable and allocable to the award the cost is transferred)
Reallocation of expenses where multiple projects benefited
Transfer of pre-award costs to a sponsored project
Approvals
The transfer of cost must be approved by the Operations Manager (OM) or authorized designee and documented before being processed in the Research Foundation's business system. The person(s) preparing or processing the cost transfer may not approve the cost transfer.
Documentation
Documentation to support cost transfers must be maintained pursuant to the RF Records Management Policy and 2 CFR Part 200 and be available for audit or other review and should include a full description of why the charge is appropriate for the award to which it is being transferred as well as the OM or designee approval. Exceptions to the policy may be warranted under unusual circumstances.
Responsibilities
The following table outlines the responsibilities for compliance with this Policy:
| | |
| --- | --- |
| Responsible Party | Responsibility |
| Operations Manager or designee | Responsible for oversight and amangement of implementation of this policy at campus locations. |
| Campus and Central Office staff members who initiate, process, review, approve or record cost transfers on behalf of the RF | Responsible for administering this policy. |
| RF Central Office | Responsible for maintaining, evaluating and periodically updating this policy as needed. |
Definitions
None
Related Information
Salary and Wage Cost Transfers
Forms
None
On or after December 26, 2014, 2 CFR Part 200 is effective and applies to all new awards issued. Funding awarded prior to this date and/or incremental funding may still be governed by OMB Circular A-21, A-110 or A-133, depending on the awarding agency's specific terms and conditions.
Change History
| | |
| --- | --- |
| Date | Summary of Change |
| December 26, 2014 | Updated for implementation of 2 CFR Part 200. Changed titel to Cost Transfer from Transfer of Costs. |
| June 30, 2014 | Complete revision of existing policy. |
Feedback
Was this document clear and easy to follow? Please send your feedback to webfeedback@rfsuny.org.
Copyright © 2012 The Research Foundation for The State University of New York