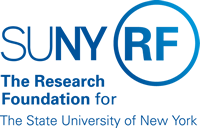 Fringe Benefit Cost Recovery Policy
| | |
| --- | --- |
| Effective Date: | January 29, 2019 |
| Supersedes: | Fringe Benefits Cost Recovery Policy |
| Policy Review Date: | January 29, 2022 |
| Issuing Authority: | Research Foundation President |
| Responsible Party: | Chief Financial Officer |
| Contact Information: | 518-434-7050 |
Reason for Policy
The Research Foundation (RF) uses employee fringe benefit rates to recover the actual cost of employee benefits from funding sources. The rate methodology matches similar employees with the benefits provided to that group. While an individual employee may not participate in all benefits, the use of benefit rates serves to apply an average percentage to all employees within the same group. These rates are applied to RF grants, and contracts and are subject to annual audit under Federal regulations. Therefore it is vital to ensure reasonableness in setting rates and consistency in following those rates.
Statement of Policy
All RF awards that fund employee salaries are charged for the recovery of fringe benefit costs based on the current fiscal years approved fringe benefit rates. RF fringe benefit costs may not be waived.
Fringe Benefit Rate Development
Central Office develops separate fringe benefit rates for RF regular employees, SUNY graduate and undergraduate students, post-doctoral fellows, and summer-only employees. The rates represent the ratio of the total cost of benefit programs to the total salary base of all employees in the category. Each rate is an average for employees within a particular RF employee category. As a result, the rates do not indicate the specific cost of benefits for any particular employee. A particular employee's benefits cost may be greater or less than the average.
The Office of the New York State Comptroller annually reports the NY State fringe benefit rate which should be used when calculating the fringe benefit charge for SUNY faculty and staff working on RF awards.
Current and prior year negotiated fringe benefit rates and SUNY's rate are located on the Fringe Benefit Rates page on the RF public website.
Responsibilities
The following table outlines the responsibilities for compliance with this Policy:
| | |
| --- | --- |
| Responsible Party | Responsibility |
| Principal Investigators & Departmental Administrators | Responsible for using the appropriate fringe rates in budgeting and planning documents, including external grant proposals which are being asked to fund employee salaries, wages and benefits. |
| Central Office | Responsible for the development of the fringe benefit rate proposal and the negotiation of rates with RF's cognizant agency (DHHS). |
Definitions
None.
Related Information
Fringe Benefit Administration Procedure
Forms
None.
Change History
| | |
| --- | --- |
| Date | Summary of Change |
| January 29, 2019 | Updated policy to include only policy related statements and moved guidance language to the fringe benefit rate administration procedure document. |