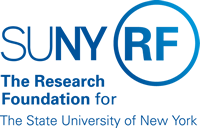 General Information on Financial Hardship Withdrawals
Eligibility
If you are under the age of 59½ with an account under the optional retirement plan [governed by Internal Revenue Code 403(b)], you are eligible to request a Financial Hardship Withdrawal provided you meet the criteria shown below. You may not repay the amount taken as a hardship to your account. If you are over age 59½, you can make withdrawals without using this procedure.
Before You Request a Distribution
The following criteria must be met before you may request a distribution from either your TIAA-CREF contract or Fidelity account. In accordance with Federal regulations [Internal Revenue Code 213(d)], the contributions you have made (principal only, not the earnings on those contributions) may be withdrawn for the following reasons:
Medical expenses (for you and/or your dependents)
Purchase of your principal residence
Post-secondary school tuition for next semester or quarter for you and/or your spouse or dependent(s)
To prevent your eviction from your residence or foreclosure on your mortgage
Payments for burial or funeral expenses for your parent, spouse, child or dependent
Expenses for repair of your principal residence due to casualty loss.
How to Request a Distribution
If you are under age 59½ and wish to withdraw funds from your 403(b) account at either TIAA-CREF or Fidelity, you must complete, sign, and date the following forms and return them to your local campus benefits office along with the appropriate documentation:
Financial Hardship Withdrawal Worksheet
Provides evidence of your financial hardship by walking through a calculation of funds needed compared to
funds available.
Affidavit of Financial Hardship and Hardship Withdrawal Certification
Indicates the contract or account from which the distribution should be made, states the amount needed, and states
how the funds will be used. Provides certification that the amount you are currently withdrawing because of financial
hardship does not exceed the amount of your financial need. It also stipulates that you agree to the suspension of all
contributions to the Optional Retirement Plan for 6 months beginning after the request is approved.
Taxation
In general, before requesting a Hardship Withdrawal, you should consult your personal tax advisor as to the tax consequences for this type of distribution. The funds you receive will be taxable for federal and state income tax purposes in the year it is received, and can be subject to an additional 10 percent Federal income tax penalty. At the time of the withdrawal you can choose to have Fidelity or TIAA-CREF withhold taxes on the withdrawal amount. At the end of the calendar year in which you took the withdrawal, you will receive a 1099R to be filed with your tax return for the year. In order to determine if the hardship is subject to the additional 10 percent penalty, you should also complete IRS Form 5329 or consult a tax advisor.
Receiving your Withdrawal
Once The Research Foundation of SUNY central office approves your withdrawal, they will notify your campus benefits administrator with the amount authorized. You should then get the required forms from the investment company from which you are making the withdrawal and complete them with the amount authorized by central office. These should be given to your campus benefits administrator for sign-off. They will send your forms to either TIAA-CREF or Fidelity for processing. Items of note when requesting a hardship:
The amount available for a hardship is only the principal contributed to the account; accumulations are not available for hardship withdrawals.
Fidelity can give you this amount prior to the completion of the forms. TIAA-CREF requires the submission of all the paperwork before
determining your available balance.
The entire process can take up to 3-4 weeks to complete; this time frame should be factored in when requesting a hardship withdrawal.
At the time your hardship withdrawal is approved by RF central office, your current salary reduction agreement will be terminated for a period of 6 months. If you would like to continue deferrals into this plan after the six months you will need to complete a new salary reduction agreement even if the six months ends during the same calendar year of the withdrawal.