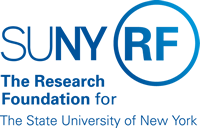 Health Insurance Plan: Eligibility for Coverage
Purpose
This document describes eligibility requirements for employee participation in the Research Foundation Health Insurance Plan (either the Research Foundation Regular Health Plan or a Health Maintenance Organization [HMO]). It also describes who is eligible under family coverage. For more general information about the plans, refer to About Health Insurance Benefits for Regular Employees.
Who is Eligible
An employee in active employment status working at least .50 FTE on a regular appointment is eligible for health insurance coverage.
Hourly Employees
When a hourly employee is hired, the operating location must make a determination as to whether or not the employee will generally work enough hours to be benefits eligible (the equivalent of .50 FTE). If yes, the Hourly Benefits Eligible field on the assignment form must be set to "Yes". If no, the Hourly Benefits Eligible field on the assignment form must be set to "No". The operating location is then required to monitor the hours for these employees to ensure the actual hours work matches their eligibility status.
Note: There is a 42-day waiting period that must be met before an employee can use the benefit.
Who is Not Eligible
The following employees are not eligible for health insurance:
Who is Eligible Under Family Coverage
An eligible employee's dependents are eligible for coverage. Eligible dependents include an employee's spouse, domestic partner, unmarried children, and children adopted by the employee or the employee's spouse. Eligibility requirements for a domestic partner are described in the next block.
Spouse
An employee's current or legally separated spouse is eligible for coverage. A divorced spouse is not eligible.
Children
Coverage can include an employee's children up to age 26 including, but not limited to, stepchildren and children under the employee's legal guardianship living at home.
An employee's unmarried children of any age incapable of self-support due to a mental or physical disability who were disabled before reaching age 26 can be covered subject to medical documentation as required by the claims administrator.
Note: The Research Foundation is required by law to permit employees subject to a child medical support order to enroll dependent children in a health care plan without regard to open enrollment restrictions.
Exclusions
An employee may not be covered both as an employee and as a dependent of another RF employee. If two members of the same family are employed at the Research Foundation, both can have individual coverage or one can have family coverage.
Domestic Partners
An employee may include a domestic partner under family coverage provided that the domestic partner is
the employee's partner,
age 18 or older,
unmarried and not related by marriage or blood in any way that would bar marriage,
residing with the employee,
financially interdependent with the employee, and
involved in the domestic partnership for a period of one year or more, or legally married to the domestic partner in a jurisdiction which
permits such marriages ('same-sex spouse').
Children of Domestic Partners
To be eligible for coverage, children of domestic partners must
meet the dependent eligibility requirements,
reside in the employee's household (except during periods while attending college as a full-time student), and
receive 51 percent or more of their support from the employee.
Domestic Partner Coverage is Taxable Income
Under Internal Revenue Service (IRS) rules, if a domestic partner of an employee is not a "dependent" within the meaning of Section 152 of the Internal Revenue Code, the "fair market value" of the partner's health coverage, less any contribution for dependent coverage by the enrollee, is considered taxable (imputed) income for the employee. The fair market value of RF benefits equals the gross individual premium for the benefits (RF share and employee share) less the employee's contribution for dependent coverage.
Deductions for income tax and FICA contributions on the employee's paycheck and W-2 will be adjusted to reflect this higher income level. Value of Imputed Income for Domestic Partner Coverage is a chart that provides the biweekly increase in taxable income that will appear on the payments and deductions section of the employee's paycheck. This chart is in the Insurance Premiums and Benefits section of the RF Web site.
Note: The value of the imputed income is not included for retirement contributions and other benefits will not be affected.
Eligibility During Inactive Employment Status
Unpaid Leave of Absence
An employee enrolled in the health plan who is on an approved leave of absence of up to one year without pay is eligible to continue health insurance coverage during the leave period if he or she pays the employee and employer portion of the insurance premium to the Research Foundation.
Refer to LOA - Information on Continuation of Group Coverage While on LOA Other Than Family and Medical Leave for additional information. The procedure includes links to an application for continuation of coverage under leaves of absence, and the premium amounts for coverage.
Disability
A disabled employee enrolled in the health plan who is receiving a benefit from New York State Disability insurance or Workers' Compensation for a total disability is eligible for health insurance coverage continuation at no cost for the length of the disability.
FMLA Leave
An employee enrolled in the health plan who takes leave under the Family and Medical Leave Act (FMLA) is eligible for health insurance coverage continuation during the 12 weeks of approved FMLA leave provided that he or she continues to pay the employee portion of the premium.
Beyond 12 weeks, coverage may be continued under the terms of continuation of coverage for an unpaid leave of absence (see above) or disability (see above). Employees who have accrued paid leave may also use this time and would be eligible for coverage as an active employee.
If the FMLA leave is used to care for a family member injured in the line of duty during active military service, the 12 week period mentioned above is extended to 26 weeks. This is called "Military Caregiver Leave."
Eligibility and Summer Only Appointments
Employees on summer only appointments are not eligible for health insurance coverage. If a summer only employee is subsequently appointed to a regular, eligible position, the time spent in a summer only appointment does not count toward the benefit waiting period (for health, dental, vision care, and life insurance).
If a summer only appointment is later determined to be a regular, eligible appointment, the employee will be eligible for benefit coverage based on eligibility rules for regular employees.
Refer to Sponsored Program Administration > Personnel Administration > Staffing and Appointments > Description of Assignment Groups on the RF Web site for more information on summer only appointments.
Change History
February 14, 2014 - Updated for hourly eligibility and dependent information for children
January 15, 2009 - Updated for military caregiver leave and for same-sex spouse domestic partner coverage.
February 14, 2003 - Converted and updated be-a-02 (September 15, 1999) from Benefits Manual.
Feedback
Was this document clear and easy to follow? Please send your feedback to webfeedback@rfsuny.org.
Copyright © 2011 The Research Foundation of State University of New York