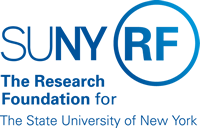 Graduate Student Employee Health Plan (GSEHP): Eligibility for Coverage
Purpose
This document provides eligibility requirements for the Graduate Student Employee Health Plan (GSEHP).
Please also refer to the GSEHP Member Handbook.
Who is Eligible
The following people are eligible for coverage under the GSEHP:
Graduate Students
An employee who is a State University of New York (SUNY) graduate student in active Research Foundation employment status and who meets the following criteria is eligible for coverage. The graduate student is:
a SUNY graduate student employed by the Research Foundation in an RF student title, whose work coordinates with education
and training leading to the fulfillment of academic requirements, or a post-doctoral fellow of the Research Foundation,
and receiving an annual salary or stipend of at least $4,122 ($158.54 bi-weekly) and paid biweekly through the Research Foundation payroll system,
and appointed to a position for which it is anticipated that funds will be available for an appointment period of at least one
semester, and
employed in active pay status. (Graduate student employees may be eligible for coverage during the summer period even if not in
active pay status. Refer to Summer Period: Continuation of GSEHP Benefits for more information.)
Fellows
Graduate and postdoctoral fellows receiving an annualized stipend of at least $4,122 through the RF payroll system are eligible for coverage.
Family Coverage
An eligible employee's or fellow's dependents are eligible for coverage. Eligible dependents include an employee's or fellow's
spouse (current, legal spouse).
unmarried children under 19 years of age (including natural children, dependent stepchildren, children supported by the employee
through legal guardianship and living with the employee, and children legally adopted by the employee or spouse).
domestic partner of graduate student employees and graduate and postdoctoral fellows (provided documentation requirements are
met).
Domestic Partners
A covered employee or fellow may include a domestic partner under family coverage provided that the domestic partner is
the employee's partner,
age 18 or older,
unmarried and not related by marriage or blood in any way that would bar marriage,
residing with the employee,
financially interdependent with the employee, and
involved in the domestic partnership for a period of one year or more.
Children of Domestic Partners
To be eligible for coverage, children of domestic partners must
meet the dependent eligibility requirements,
reside in the employee's household (except during periods while attending college as a full-time student), and
receive 51 percent or more of their support from the employee.
Domestic Partner Coverage as Taxable Income
Graduate Student Employees
Under Internal Revenue Service (IRS) rules, if a domestic partner of a graduate student employee is not a "dependent" within the meaning of Section 152 of the Internal Revenue Code, the "fair market value" of the partner's health coverage, less any contribution for dependent coverage by the enrollee, is considered taxable (imputed) income for the employee. The fair market value of RF benefits equals the gross individual premium for the benefits (RF share and employee share) less the employee's contribution for dependent coverage.
Deductions for income tax and FICA contributions on the employee's paycheck and W-2 will be adjusted to reflect this higher income level. Value of Imputed Income for Domestic Partner Coverage is a chart that provides the biweekly increase in taxable income that will appear on the payments and deductions section of the employee's paycheck.
If the domestic partner is a dependent, the employee must complete the Dependent Tax Affidavit for Enrolling Domestic Partner in the Benefits Program. It is recommended that employees seek the advice of an attorney prior to completing this affidavit.
Fellows
IRS rules on imputed income generated from employer-based benefits do not apply to fellows, because a fellow's premium is paid on an after-tax basis.
Pretax or After-Tax Biweekly Deductions
IRS regulations do not allow tax-exempt status for domestic partner benefits, unless the domestic partner is a dependent under IRS rules. Premiums for family coverage that includes a domestic partner who is not a dependent will be paid on an after-tax basis. The portion of the premium for individual coverage can remain on a pretax basis.
International Students
F Visa and J Visa
International graduate students who hold an F visa (F01 and F02) or J Visa are eligible for coverage. Under University policy, they are also required to purchase medical evacuation and repatriation insurance through the SUNY Health Insurance Program for International Students or Scholars (international program).
Eligibility During the Summer Period
An employee who is covered by the plan during the spring semester will continue to be covered during the summer period, even if not in active pay status, if the operations manager or delegate certifies that the employee is expected to be reappointed in the fall.
The Research Foundation will continue to make the same contributions towards coverage, but the employee must prepay the entire employee share of the premium for the summer period.
Note: If a student continues to work during the summer period, no certification by the project director is required and employee contributions remain the same.
Coverage During Disability
A graduate student employee who becomes totally disabled and is off the payroll is no longer eligible for RF-paid graduate student health insurance. He or she is eligible for New York State Disability income replacement benefits (for an off-the-job illness or injury) and New York State Workers' Compensation income replacement benefits and medical expenses (during a disability caused by a work-related illness or injury).
Note: Graduate and postdoctoral fellows are not eligible for disability benefits because they are not employees.
COBRA Continuation During Disability
A graduate student employee or fellow may continue health insurance coverage during disability by paying for an extension of benefits through COBRA. Refer to the document,
Refer to following for more information:
COBRA Election Notice for Graduate Student Employees and Fellows
Change History
April 3, 2013 - removed outdated information
May 9, 2012 - add link to GSEHP Member Handbook and update J Visa eligibility
May 3, 2010 - updated links
August 26, 2008 - Updated coverage amounts.
December 1, 2005 - Increased the projected annual salary required for coverage eligibility for graduate students from $3,800 to
$4,002 for 05/06 and $4,122 for 06/07 and the annualized stipend amount for fellows from $3,800 to $4,002.
April 8, 2005 - Minor revision to "Coverage during Disability" section.
November 1, 2001 - Convert and update be-a-96 from Benefits Manual.
Feedback
Was this document clear and easy to follow? Please send your feedback to webfeedback@rfsuny.org.
Copyright © 2011 The Research Foundation of State University of New York