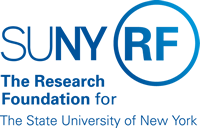 Campus Central Stores and Service Centers
| | |
| --- | --- |
| Function: | Procurement/AP |
| Procedure | |
| Contact: | |
Guideline Recommendations
This document outlines the requirements for location-specific procedures for purchases made from central stores and service centers.
Procedure Development
Operating locations should establish procedures for purchasing from central stores or service centers.
These procedures should include:
how locations will request goods or services;
how the expenditure will be reviewed and approved (refer to the following block); and
what documentation is required for payment
Review and Approval Process
When reviewing purchases from campus central stores and service centers, operating locations should refer to How to Review a Request for Goods, Services, or Payment for descriptions of specific requirements.
Operating locations should ensure the billing rates for service centers are up-to-date and approved by the appropriate office.
Note: Purchases made from central stores do not require quotations or bids since the goods have been obtained through competitive pricing or through state contracts; however, service center pricing should be periodically reviewed to ensure it is competitive.
Change History
| | |
| --- | --- |
| Date | Summary of Change |
| May 22, 2017 | Document changed to guideline from procedure. |
| July 28, 2016 | Fixed broken links and updated to comply with format. |
Feedback
Was this document clear and easy to follow? Please send your feedback to webfeedback@rfsuny.org.
Copyright © 2011 The Research Foundation of State University of New York