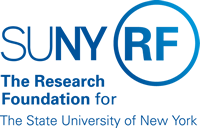 J-1 Visa Category: Professors and Research Scholars
General Purpose of Visa
The overall J visa category is used by various categories of visitors to enter the United States as participants in U.S. government-approved "Exchange Visitor Programs" for the purpose of gaining experience, studying, or doing research in their respective fields.
What Agency Administers the Program
The J visa category is administered by the United States State Department.
Institutions must be approved to be sponsors of Exchange Visitor Programs.
What Office Has Jurisdiction
The SUNY system, as well as several campus locations, are approved as sponsors for Exchange Visitor Programs.
J visa holders participating in SUNY-sponsored Exchange Visitor Programs are under the jurisdiction of the international student office and advisor at each SUNY campus. The program sponsor designates a "responsible officer" (RO), sometimes referred to as the "designated school official" (DSO), who is responsible for, among other things, helping to obtain the visa, monitoring visa status, and authorizing employment and academic training. Usually the responsible officer is the international student advisor. This officer may, in turn, designate alternate officers.
Note: The Research Foundation has not been approved as a sponsor for the Exchange Visitor Program.
Who Is Eligible
The J-1 category is used by foreign students and professors and research scholars participating in Exchange Visitor Programs.
Professors and Research Scholars
Professors and research scholars are allowed to participate in Exchange Visitor Programs at research institutions, museums, libraries, post-secondary accredited educational institutions, or similar types of institutions.
Duration of Status
Professors and research scholars are permitted to stay in the United States for the length of time necessary to complete the program, up to five years.
Written applications for extensions beyond five years may be filed by the program sponsor at any time, but should be filed no later than 45 days before the expiration of the exchange visitor's authorized stay. The application should
Employment Restrictions
With the approval of the responsible officer, professors and research scholars may accept employment in addition to their specified program duties, within the guidelines of the federally approved program and as set forth in the Certificate of Eligibility for Exchange Visitor Status, Form DS-2019. Professors may engage in research and research scholars may engage in teaching and lecturing at the discretion of the responsible officer.
To work for any employer other than the school named on Form DS-2019, i.e. the Research Foundation, the exchange visitor must first obtain approval in writing from the responsible officer. The proposed employment:
must be directly related to the objectives of the exchange visitor program,
must be incidental to the primary program activities, and
must not delay the completion of the exchange visitor program.
Spouse and Dependents
The spouse and dependents, if any, of a holder of a J-1 visa are eligible for J-2 visa status. J-2 visa holders are authorized to accept employment under certain circumstances with authorization from the United States Citizenship and Immigration Services (USCIS), provided that the income earned is intended to support the J-2 alien and not the J-1 alien. An Employment Authorization Document (EAD) must be issued by the USCIS before a person in J-2 status will be allowed to work.
Note: A person working in J-2 status is responsible for all federal, state, and local taxes, unless covered by a tax treaty, and for FICA.
Changing Status
To obtain a new visa status, exchange visitors may have to satisfy the Home Residency Requirement, which is described in the following block.
Home Residency Requirement
Certain exchange visitors are not eligible for other types of visas, such as permanent-resident, H temporary-worker or trainee, or L intracompany transferee, until after they have maintained a residence and been physically present in their country of nationality or last legal permanent residence for a total of at least two years following departure from the United States.
Persons subject to this requirement are those who have participated in Exchange Visitor Programs and
Forms
Certificate of Eligibility for Exchange Visitor Status (Form DS-2019). No fee. Issued by/through SUNY. A copy should be kept on file in the office responsible for Research Foundation personnel.
Application to Extend/Change Nonimmigrant Status (Form I-539). Fee.
Note: J-1 visa holders who arrived in the U.S. after March 13, 1993 are admitted for Duration of Status (D/S) as indicated on form DS-2019 and are not required to apply for an extension.
Application for Employment Authorization (Form I-765). Used by J-2 visa holders only. Fee required. Issued by USCIS through SUNY.
Note: Immigration Forms are available on the USCIS Web site.
References
For information about the Research Foundation's procedures for the employment of persons with a J-1 visa, see J-1 Visa Holder Employment.
Also see Exchange Visitor (J) Visas and Visas on the Department of State Web site.
Change History
July 24, 2006- Updated Immigration and Naturalization Service (INS) to United States Citizenship and Immigration Services (USCIS).
June 27, 2005- Updated Duration of J-1 Visa Category Status.
February 9, 2005- Updated Certificate of Eligibility for Exchange Visitor Status form number from IAP-66 to DS-2019.
Feedback
Was this document clear and easy to follow? Please send your feedback to webfeedback@rfsuny.org.
Copyright © 2011 The Research Foundation of State University of New York