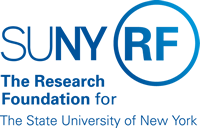 Compensation at Termination of Employment
Payment of Final Wages
Employees who have terminated employment must be paid regular salaries or wages through their last day of work.
Payment for Accrued Paid Time Off (PTO)
Research Foundation employees are paid for accrued vacation time to a maximum of 30 days upon termination of employment.
Payment for accrued vacation time will not be made until the pay period following termination or notice of termination, whichever is later.
Campus locations should charge payments for accrued vacation and severance at termination to the campus GL withholding award by entering a nonrecurring earnings element (Vac Pay Term or Sev Pay) using the appropriate expenditure type from the list below:
Payment for Accrued Paid Time Off in Lieu of Wages
Operating locations with a standard workweek of 37.5 hours that have elected to provide paid time off in lieu of wages to a nonexempt employee for the nonovertime portion of any time worked in excess of 37.5 hours for a given week must pay the employee for any such unused time when the employee terminates from Research Foundation employment.
The payment must be:
charged to the award from which the employee is being terminated.
included in the final paycheck.
made at the pay rate in effect when the payment is made.

If a sponsor is unable or unwilling to make payments for unused time, the operating location must do so.

Note: Employees must be paid for any such unused time whenever their account appointment terminates, even if they are transferred to another account and remain employed by the Research Foundation. The liability cannot be transferred to another account.

For more information about paid time off in lieu of wages, see Paid Time Off in Lieu of Wages.
Severance Pay
When Research Foundation administrative positions are eliminated as part of an approved reduction-in-force program, employees may be eligible for severance pay.
Responsibilities
Operating Locations
The Research Foundation operations manager is responsible for
ensuring that terminated employees receive all regular salaries and wages, accrued benefits, and severance amounts owed
to them in a timely manner.
Change History
October 18, 2006 - Removed references to EPSS; added reference to "Processing Overpayments" document.
September 29, 2003 - Added information on how to process accrued vacation and severance payments.
December 2, 2003 - Revised to link to Severance Payment Policy.
Feedback
Was this document clear and easy to follow? Please send your feedback to webfeedback@rfsuny.org.
Copyright © 2011 The Research Foundation of State University of New York