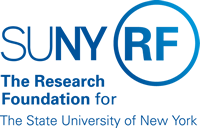 Monitoring Payroll Suspense
| | |
| --- | --- |
| Effective Date: | May 5, 2016 |
| Function: | Labor Distribution |
| Contact: | |
Basis for Procedure
A payroll suspense award is an award that holds charges that could not be posted to the appropriate project/task/award in the RF business system. Each campus has one Payroll Suspense Award for biweekly RF payroll, and one for monthly SUNY payroll to be used for a temporary holding place.
A listing of the payroll suspense award numbers for each campus is available in Payroll Suspense, Other Institutional Activity (OIA), and NIH Overage Awards Numbers.
Procedure Summary
The purpose of this document is to provide an overview of payroll suspense awards and guidance on preventing and monitoring payroll suspense awards balances.
Why Charges Go to Payroll Suspense
The following are possible causes for the RF and SUNY payroll charges are posted to the suspense award:
No charging instructions (labor schedule).
Incomplete charging instructions or labor schedule does not total 100%. Only applies to biweekly payrolls.
Funding relationship between project and award is not set up properly.
Project or award is not active or in an approved status.
Expenditure item date is not within active dates of the project, task, and/or award, including award close date.
Transaction controls on task prevent specific transactions from being processed.
Task status is not able to accept charges.
HR assignment form is missing information.
If the primary flagged assignment is in a terminated status, the last day the assignment was in an active status will be the date the Labor Distribution (LD) process uses to post the charge to the project/task/award.

Preventing Charges from Going to Payroll Suspense

Prior to each biweekly payroll run the RF Projected Suspense Charges Report to identify charges that will go to suspense if no action is taken. This report should be run biweekly on any day prior to the LD processing for a payroll. This report lists, by person, the charges that will go to suspense when the LD process is run for the payroll specified and the reason why. Making appropriate changes prior to running the LD process will prevent charges from going to suspense.

Identifying Charges in Payroll Suspense

On Friday of pay week you should run the following reports below to identify charges in your suspense award:

RF Suspense Account Report This report lists, by person, the charges that went to the suspense award and the reason why.
Report Center query "New Grants Payroll Suspense Award Details Summed by Item Date." This report will include Biweekly and SUNY suspense balances
Note: This is located in the Report Center's shared folders/000 Public by CO Reporting/Grants (Updated Daily)
"Award Summary Inquiry (RFASI)" or "Project Summary Inquiry (RFPSI)" in Oracle to get balance on suspense award and export information to identify persons with balances.

Distribution Adjustments

You can move charges from payroll suspense by a distribution adjustment or pre-generated distribution line transactions. For any payroll charges that remain in campus payroll suspense awards after 180 days, the Central Office Payroll Manager will send a list including the employee name, the date of the charge or credit and the amount to the Labor Distribution contact and the OM or designee to request their approval for these charges to remain in your suspense award. We will also request a reason and a date of when the charges will be moved. If there is no response from the campus, charges greater than 270 days will be moved by our Central Office Payroll department to the campus RF Funded administrative award, per the Write-Off Procedure.
Definitions
Labor Distribution (LD)- process that fully integrates our Grants Management, Payroll, and Human Resource modules.
Distribution Adjustments (DA)- process to move the payroll charges, when charges are within the award start and end dates. You are able to do more than one pay period at a time with this type of adjustment.
Pre-Generated Distribution- If the payroll charge item date is outside of the award's open and end dates, a pre-generated distribution line transaction must be used to change the payroll item date to be within the award period and move the charge. These transactions are performed at Central Office only.
Related Information
Payroll Suspense, Other Institutional Activity (OIA), and NIH Overage Awards Numbers
Forms
Define Distribution Adjustments
Pre-Generated Distribution Line – Award to Award Request Form
Change History
| | |
| --- | --- |
| Date | Summary of Change |
| May 5, 2016 | Update with new monitoring requirements. |
| August 31, 2006 | New document. |
Feedback
Was this document clear and easy to follow? Please send your feedback to webfeedback@rfsuny.org.
Copyright © 2011 The Research Foundation of State University of New York