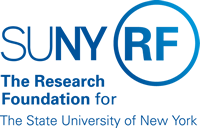 Benefits Continuation: COBRA
| | |
| --- | --- |
| Function: | Human Resources |
| Procedure | N/A |
| Contact: | |
Guideline Recommendations
This document may be used as a reference by Campus Benefit Administrators for guidance on benefits continuation when an employee is covered by the Consolidated Omnibus Budget Reconciliation Act (COBRA) and for guidance on benefits continuation requirements for employees and their dependents.
An Employee's Right to Choose COBRA Coverage
COBRA is a federal law that requires the Research Foundation (RF) to offer its employees and their covered dependents the right to continue health, dental and vision care coverage. The right to choose continuation of coverage is available after an employee terminates employment, either voluntarily or involuntarily, or when the employee or dependent is no longer eligible for coverage because of certain qualifying events (e.g., reduction in hours of employment or a child reaching the limiting age).
Coverage After Termination
Terminated employees and their covered dependents are eligible to continue coverage as shown in the following table:
Who is Covered

Types of Benefits

Coverage Continuation

Employees who terminate either voluntarily or involuntarily and their covered dependents

Health, dental, vision care and healthcare FSA

Coverage may be continued under COBRA. See coverage sections below for more information.

Health insurance can also be continued on a direct-payment basis with the carrier. As soon as employment ends, the employee should contact Empire Blue Cross or his or her HMO.
When employee incurs COBRA qualifying event:
Campus administrators should enter COBRA qualifying event information into the PayFlex system.
Employees will be provided the following information from our COBRA Administrator after the qualifying event is entered by Campus administrator:
Maximum Coverage
If employment ends or work hours are reduced and the employee is no longer eligible for group insurance coverage, the employee and his or her covered dependents may continue coverage for a maximum of 18 months under Federal law. New York state law extends the COBRA period from 18 months to 36 months for medical coverage only.
Coverage for Dependents: Qualifying Events
Dependents of employees covered by the RF group insurance plans may choose to continue COBRA coverage for a maximum of 36 months, provided the coverage ended because of one of the following circumstances:
The employee becomes divorced or legally separated.
The employee is entitled to Medicare benefits after employment ends and has covered dependents.
The employee dies.
The employee has a dependent child who no longer qualifies under the terms of the health insurance plans.
The RF has commenced a bankruptcy reorganization and the employee's spouse is retired.
Adding Dependents to COBRA Coverage
A COBRA participant may add a dependent child to COBRA coverage either at birth or adoption and the child will have full COBRA rights.
Premium Payment
Employees and their covered dependents may choose COBRA to continue health, dental, vision care, and healthcare FSA coverage by paying to our COBRA Administrator the required monthly COBRA premium (employer and employee share) plus an administrative fee of 2 percent. The employee will have 45 days from the date he or she elected coverage in which to pay the premium.
Refer to COBRA Premiums for Continuation of Health Benefits for Regular Employees and Dependents for current premium information.
When COBRA Coverage Ends
COBRA coverage will terminate if any of the following situations occur:
The participant fails to make a premium payment on time.
Note: COBRA regulations prevent the RF from terminating coverage for "insignificant" underpayments (5% of premiums due).
The participant or covered dependents obtain coverage under another group health insurance plan as either a covered employee or as a dependent. This applies if the new plan does not contain a provision restricting or limiting coverage of a preexisting condition.
The participant or covered dependent becomes entitled to Medicare benefits.
The RF terminates all group health insurance plans.
There has been a final determination that the employee's dependent is no longer disabled (in the case of dependents who qualified for an extra 11 months of continuation coverage based on the disability at termination).
The participant reaches the maximum duration of COBRA continuation.
Change History
| | |
| --- | --- |
| Date | Summary of Change |
| January 3, 2019 | Updated to include PayFlex as the new COBRA Administrator |
| May 25, 2016 | Routine updates to links and minor clarifications to content |
| May 7, 2012 | Updated links for new RF logo and COBRA mailing address |
| March 18, 2010 | Clarified New York extension rules |
| November 1, 2010 | Changed coverage continuation period from 18 months to 36 months; Removed Coverage Extension Period section; Removed paragraph on administrative fee if total disability under Premium Payment section. |
| April 3, 2006 | Added Coverage After Termination section. |
| July 28, 2005 | Updated to new format. |
Feedback
Was this document clear and easy to follow? Please send your feedback to webfeedback@rfsuny.org.
Copyright © 2011 The Research Foundation of State University of New York