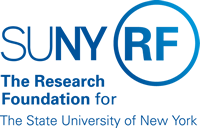 Return Receipts Deposited into a RF Bank Account in Error
| | |
| --- | --- |
| Effective Date: | March 20, 2017 |
| Function: | Treasury |
| Contact: | |
Basis for Procedure
This document describes steps to take when cash receipts are received into a Research Foundation (RF) bank account and are subsequently determined not to belong to the RF.
Procedure Summary
All receipts received into a RF bank account by deposit or as direct deposit are posted to the RF business system daily. During the monitoring of cash posted to an award or the monitoring of unapplied receipts, it may be determined that a receipt does not belong to the RF. These receipts need to be returned to the sender.
Cash Receipts in the RF Business System
When it is determined a receipt does not belong to the RF, the recorded cash receipt entry must be reversed in the RF business system. The new receipt entry will post directly to the General Ledger account from which a returned check is processed/generated.
Note: Reversals of cash receipts should be done only through the original batch. For additional information refer to the work instruction Reverse a Cash Receipt Entry.
Process for Handling
The following table describes the steps to take when a receipt needs to be returned:
Step

Role or Responsibility

References or Tips

Reverse the cash receipt entry in Oracle's Accounts Receivable (AR) module:

Locate the original receipt by querying the receipt number of the receipt to be returned (for example, run a query on the check number or direct deposit description).

Determine the Receipt Batch name used to enter the individual cash receipt.

Access the cash receipt entry through the original Receipt Batch in Oracle. Reverse the original entry that was made under the cash receipts batch.

On the next available line in the batch, re-enter the receipt as Type MISC. Enter the Activity as Checks Received in Error.

Confirm the count totals are adjusted and the batch is closed.

Central Office (CO) Treasury

Refer to work instructions:

Inquiry on a Cash Receipt Entry

Complete a check request and include the following information:

Original payer name, address, and amount along with the Oracle Supplier number and site code.

A copy of the original check or supporting documentation.

Explanation of reason for return. For example, check deposited in error into RF bank account.

GL account number from which the check will be processed.

CO Treasury

Refer to the work instruction Review and Modify a Supplier Record.

Receive check request approval from the appropriate Central Office Finance personnel, and forward to the Accounts Payable unit for payment.

CO Treasury

Forward check and copy of any correspondence to original payer.

CO Treasury
Definitions
None
Related Information
None
Forms
None
Change History
Date

Summary of Change

March 20, 2017

Check request approval will be received from the appropriate Central Office Finance personnel.

Updated for clarity and to comply with procedure template.

December 17, 2014

Update to Step 3.

October 21, 2005

New document.
Feedback
Was this document clear and easy to follow? Please send your feedback to webfeedback@rfsuny.org.
Copyright © 2011 The Research Foundation of State University of New York