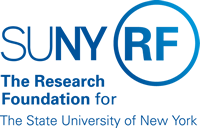 Benefits Continuation: Young Adult Option
Effective Date: November 1, 2009
Function: Office of Human Resources
Contact: Timothy Orcutt
Basis of Procedure
Chapter 240 of the New York State Laws of 2009, sometimes called the "Age 29" law, permits eligible young adults through the age of 29 to continue or obtain coverage through a parent's group policy.
Click the link to read more about the "Age 29" law.
Procedure Summary
This procedure explains how to administer the continuation of benefits after a young adult reaches the limiting age for coverage under the parent's plan.
Procedure Steps
For dependent children who have reached, or are nearing, the limiting age:
Step

Responsible Party

Action

1

Health Plan

Notifies the employee of the dependent child's right to continue benefits at least 60 days prior to losing coverage based on age.

2

Campus Benefits Administrator

After being contacted by the employee or dependent child, mail the following documentation to the dependent child at his or her own address:

COBRA continuation coverage election form (included with the notice)
Applicable Health Carrier Enrollment Forms

3

Young Adults

Return completed forms to:


The Research Foundation for SUNY

Benefits Services Unit

35 State Street

Albany, NY 12207

4

Benefits Services Unit

Provides billing information to CONEXIS

5

CONEXIS

Processes and maintains the continuation of benefits
Definitions
The following terms are used in this procedure.
Term

Definition

Young Adult

A child of an employee enrolled in RF health coverage who meets the following criteria:

Unmarried;
29 years of age or under;
Not insured by or eligible for comprehensive (i.e. medical and hospital) health insurance through his or her own employer;
Lives, works or resides in New York State or the health insurance company's service area; and
Not covered under Medicare.

Note: The young adult does not have to live with a parent, be financially dependent on a parent, or be a student.
Related Information
Eligibility for Continuation of Coverage
Dependent children covered under the parent's RF health insurance plan are eligible to continue coverage after reaching the plan's limiting age.
They may continue health, dental and vision benefits under COBRA if they are not covered under another group health plan or entitled to Medicare
They may continue health insurance benefits under New York State law if they meet all of the criteria under the definition of Young Adult shown above.
Eligibility When There is a Change of Circumstances
Children may also enroll under their parent's RF health insurance plan within 60 days of newly meeting the eligibility requirements. Coverage will be prospective and will start within 30 days of when the RF receives notice of your election and premium payment. Examples of changes in circumstance would be a young adult moving back to New York State after living outside the state or losing health insurance coverage sponsored by another employer.
Cost of Coverage
The young adult or his/her parent is responsible for paying,
| | |
| --- | --- |
| Under... | the.. |
| COBRA | single rate full premium plus 2% administrative charges |
| NYS Young Adult Option | single rate full premium |
Effective Dates of Coverage
The effective date of coverage will be determined by when the young adult elects the continuation coverage:
The effective date of...

is retroactive to the date the dependent was no longer eligible under the plan if...

or the first day of the month following RF receipt of election form and premium if...

and is terminated when the...

COBRA

the election form is received within 60 days of the date the election form is sent to the participant

(not applicable)

dependent becomes covered by another group health plan, OR

dependent becomes entitled to Medicare (whether or not they enroll in Medicare)

NYS Young Adult Option

the election form is received within 60 days of losing eligibility under the parent's plan

received during the annual open enrollment period which takes place November 1-30 of each year

parent is no longer employed by the RF and covered by an RF health plan, OR

dependent no longer meets all of the criteria for the definition of "Young Adult"
Related Resources
Below are related resources to complete the procedure or that provide other relevant information or instructions.
Change History
| | |
| --- | --- |
| Date | Change History |
| December 13, 2013 | Changed Wageworks to CONEXIS and reformatted to template |
| October 26, 2012 | Changed FBMC to WageWorks |
| May 7, 2012 | Updated links and FBMC address |
| December 8, 2011 | Corrected broken and outdated links |
| January 3, 2011 | Removed outdated language and added clarifying statement on enrollment. |
| December 17, 2009 | Updated links and format. |
| November 1, 2009 | New Document. |
Copyright © 2009 The Research Foundation of State University of New York
Feedback
Was this document clear and easy to follow? Please send your feedback to webfeedback@rfsuny.org.
Copyright © 2011 The Research Foundation of State University of New York