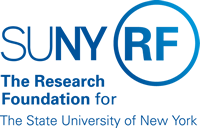 Fixed Price Balance Awards
Purpose
This document describes fixed price balance awards and provides the policy and administrative requirements for these awards.
What is a Fixed Price Balance Award
Fixed price balance awards are awards established to record the balance of funds that remain after termination of a project (either grant or contract) supported by a fixed price award.
What is a Fixed Price Award
A fixed price award is any sponsored grant or contract where the sponsor does not require the Research Foundation to return any unexpended funds at the conclusion of the project.
Why a Fixed Price Balance Award is Established
For proper accounting, the fixed price sponsored award should be closed out upon conclusion of project activities. Unexpended funds should then be transferred to a fixed price balance award. This allows for sponsored program activity reporting and records to be handled in accordance with the Research Foundation Records Management Policy.
Authority to Administer Fixed Price Balance Awards
The Research Foundation Fixed Price Balance Awards Administration Policy is defined by Research Foundation Board Resolution 69-18.
The Research Foundation's oversight role is limited to being a depository for the funds that fall under the campus president's direct authority. Therefore, such accounts do not fall under the direct responsibility of the RF operations manager, unless delegated by the campus president.
The campus president has absolute discretion to delegate authority for administering fixed price balance funds to someone on campus, not necessarily the RF operations manager. Authorization may be provided on a case-by-case basis, or provided overall. Documentation of delegated authority must be kept on file at the campus location.
Administrative Requirements
The campus president may establish an institution policy relating to distribution of fixed price balances (i.e., some to the PI, some to the department, some to the president). Such policies must be documented and kept on file at the campus location.
Cash and expenditures in the sponsored program award should be reviewed at the conclusion of the project before unexpended balances are transferred to a fixed price balance award to ensure that:
All appropriate charges have been assessed, including expenses incurred by the campus.
The sponsor has accepted final technical reports, which indicates sponsor acknowledgement that the project has been completed in accordance with
the agreement terms and conditions.
Indirect cost analysis has been performed to confirm that appropriate indirect costs have been assessed.
Indirect Cost Recovery for Fixed Price Balance Awards
Indirect costs associated with fixed price balance awards should be recovered in accordance with the general provisions of the Research Foundation Indirect Cost Recovery Policy.
Establishing Awards
Fixed price balance awards should be established using the following key attributes:
Attribute Value
Sponsor Balance-Multiple Sponsors
Award Type Nonsponsored
Award Purpose Balance
Billing Distribution Rule Event
Revenue Distribution Rule Cost
Fixed Price Balance Award Termination
Awards should be terminated every three to five years to ensure that historical account information including budgets, cash receipts and expenditures are periodically reviewed.
Change History
July 8, 2008 - Removed "References" and replaced with "Establishing Awards."
Feedback
Was this document clear and easy to follow? Please send your feedback to webfeedback@rfsuny.org.
Copyright © 2011 The Research Foundation of State University of New York