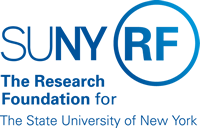 Student Titles Policy
| | |
| --- | --- |
| Effective Date: | January 1, 2015 |
| Supersedes: | |
| Policy Review Date: | July 2020 |
| Issuing Authority: | Research Foundation President |
| Responsible Party: | Vice President for Human Resources |
| Contact Information: | 518.434.7080 |
Reason for Policy
The Research Foundation for SUNY ("RF") encourages the employment of full-time SUNY students on sponsored programs relating to their fields of study. In order to do this, a separate student fringe benefit rate charge which is lower than the standard rate has been established. This rate is allowed if all of the criteria in The Student Titles Policy are met. The policy requirements ensure that student workers are properly classified and meet the eligibility requirements for employment with the RF.
Statement of Policy
In order for an employee to be appointed to a student title, the employee must satisfy all three of the following criteria:
The employee is enrolled as a full-time SUNY student. An employee is a SUNY student during the period that begins on the first day of the first semester in which he or she is enrolled and ends with the last day of the last semester during which he or she is enrolled.
The employee is engaged in work related to the student's education and training that leads to the fulfillment of the academic program; and
The employee is working part time during the academic year when classes are in session.

When any one of the three criteria is not satisfied, the employee must be appointed to a nonstudent title. Then the current established Research Foundation fringe benefit rate would be applied to salaries and wages earned, and the employee would be eligible for fringe benefits on the same basis as other employees.
Eligibility and Hours of Work
Students are generally appointed by semester and do not work continuously over a 12 month period.
Academic Year
Students work part-time during the academic year when classes are in session. Campuses may limit the number of hours to 20 hours per week based on campus policy. Students with good academic standing may work more hours (but no more than 25 hours per week) during the academic school year to support the business need.
International students are limited per USCIS regulations to working no more than 20 hours per week while classes are in session.
Summer Period
During the summer period, students may work full time (typically no more than 40 hours). Students appointed in the summer must be enrolled as a full time student in the fall.
Designated Student Titles
The following titles are designated student titles:
Project Instructional Assistant
Research Project Assistant
Research Aide
Senior Research Aide
Camp Counselor — Student
Responsibilities
The following table outlines the responsibilities for compliance with this Policy:
| | |
| --- | --- |
| Responsible Party | Responsibility |
| RF Operations Manager | Ensuring that employees working under student titles are correctly classified and appointments are administered according to the policy. |
| CO Vice President of Human Resources | Advising operating locations of any changes pertaining to student titles policy or changes in the student fringe benefits rate. |
Definitions
None
Related Information
F-1 Student Visa Holder Policy
Forms
None
Change History
| | |
| --- | --- |
| Date | Summary of Change |
| November 10, 2014 | Added "Eligibility and Hours of Work" section and eliminated "Research Graduate Assistant" title (effective 01/01/15) |
| July 1, 2001 | Added "Research Graduate Assistant" as a designated student title (effective 01/01/01) |
| March 11, 2002 | Added "Camp Counselor-Student" as a designated student title (effective 03/01/02) |
Feedback
Was this document clear and easy to follow? Please send your feedback to webfeedback@rfsuny.org.
Copyright © 2012 The Research Foundation for The State University of New York