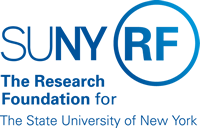 Termination of Employment Policy
Basis for Policy
The Research Foundation (RF) adheres to the employment-at-will doctrine. All RF employment is on an at-will basis.
Policy
Research Foundation employment may be terminated by the employee or employer at any time, with or without notice and with or without cause.
Types of Termination
Voluntary

Research Foundation (RF) employees may terminate their employment relationship with the RF through retirement, resignation, job abandonment, or failure to return to work upon leave expiration. See Voluntary Termination of Employment.

Involuntary

The Research Foundation may terminate an employee's relationship with the RF when cause does or does not exist. Termination may also result from the death of the employee or the end of an employee's assignment. See Involuntary Termination of Employment.
Reduction in Force
The RF has adopted a severance payment policy to provide assistance to administrative employees whose employment is terminated due to an approved reduction-in-force.
Compliance
The termination process must be in compliance with New York State Prompt Notice Law and New York State Labor Law.
Feedback
Was this document clear and easy to follow? Please send your feedback to webfeedback@rfsuny.org.
Copyright © 2012 The Research Foundation for The State University of New York