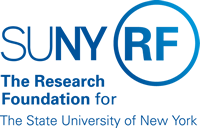 Meal Periods and Work Breaks Policy
| | |
| --- | --- |
| Effective Date: | March 20, 2023 |
| Supersedes: | Meal Periods and Work Break Policy effective April 2, 2019 |
| Policy Review Date: | To be reviewed every 5 years from effective date |
| Issuing Authority: | Research Foundation President |
| Policy Owner: | Vice President for Human Resources |
| Contact Information: | 518.434.7080 |
Reason for Policy
New York State Department of Labor (NYSDOL) establishes guidelines for meal periods for employees based on the length of the scheduled workday and the time frame within which the work is performed. Please review the NYSDOL's Guidelines for Meal Periods for additional information.
Statement of Policy
This document provides information on employee work breaks and state-mandated meal periods for employees working in New York State (NYS).
Meal Periods
The meal periods are to be afforded to all employees, depending on the length and time of the shift, as outlined in the Guidelines for Meal Periods document. Non-exempt employees must record their meal period on their time report and must not perform any work while they are taking a mandatory meal period, which cannot be waived. An employee who performs work during their meal period should not record the meal period on their timecard and should treat such time as regular work time.
Work Breaks
Work break periods of 10 or 15 minutes may be granted to non-exempt employees at the discretion of the department head or supervisor.
Because these work break periods are considered time worked, the total break time granted may not exceed 30 minutes per day, per employee. These breaks are not required and must be administered consistently.
Additional break periods must be provided to nursing employees as a lactation accommodation as outlined in the Lactation Breaks and Accommodation Policy.
Responsibilities
The following table outlines the responsibilities for compliance with this Policy:
| | |
| --- | --- |
| Responsible Party | Responsibility |
| Employee and Supervisor | Ensure meal periods are taken appropriately and adhering to NYSDOL guidelines. |
| OM or designee | Ensure compliance with this policy. |
| VP of Human Resources | Develop and maintain the corporate policy. |
Definitions
None
Related Information
Lactation Break and Accommodation Policy
Forms
None
Change History
| | |
| --- | --- |
| Date | Summary of Change |
| March 20, 2023 | Rewording for clarity, removing Breaks for Nursing Mothers, and moving the information to the Lactation Break and Accommodation Policy. Updating the title of the Lactation Break and Accommodation Policy. |
| April 2, 2019 | Revised Meal Periods and Work Breaks policy to be consistent with policy template. Added language to Policy on Breaks for Nursing Mothers and added link to NYC Lactation Room Accommodation Policy. |
| October 27, 2008 | Added policy on Nursing Mothers. |